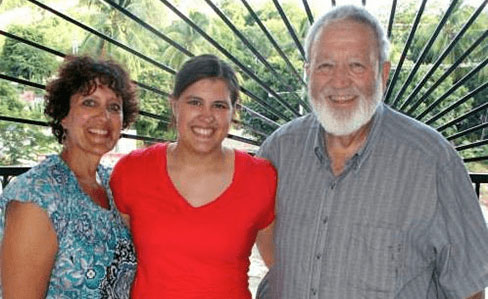 Davis "Zach" Zachary sold his Indiana farm and moved his family to Haiti in January of 1994. His experience as a heavy equipment operator proved beneficial, as Zach assisted in construction projects and digging water wells in rural Haiti. Zach founded Real Hope for Haiti, because he believes God is able to provide hope for this life and the life to come. He is the Founder and President of RHFH and works tirelessly to make sure the RHFH Rescue Center and Clinic are well supplied to serve our community.
Zach's primary passion remains boldly proclaiming the liberating Gospel of Jesus Christ. He is grateful to know the power of God in his own life, as God supernaturally delivered him from drug addiciton in the late 1980's. He has been walking in the freedom of the Spirit since and is eager to testify of God's mercy and grace that made all things new in his life. Zach preaches in churches and revivals throughout Haiti, enjoys showing the Jesus Film in rural areas, and genuinely loves our Lord. He is full of passion with a purpose!
God blessed Zach a few years ago in bringing a godly woman into his life. In August of 2012, Zach and Lorraine were married! Lorraine's daughter Emily lives in Minnesota, where she is studying Psychology at Minnesota State University, Mankato. Lorraine has experience in the non-profit sector and has been a blessing to RHFH. She helps plan events, fundraise, and assist Zach with daily accounting/ clerical tasks. And if you have visited RHFH, then you have enjoyed her cooking!
Zach would be grateful for your prayers as he seeks direction and wisdom from our Lord in sustaining RHFH in the present and strengthening it for the future.