Real Hope for Haiti was spared any major damage from hurricane Irma. We did have a few scary moments after the flooding began and we had no way of knowing how much flooding we would get. The water was going over the bridge and out of the banks into the street. The street in front of real Hope looked like a river itself.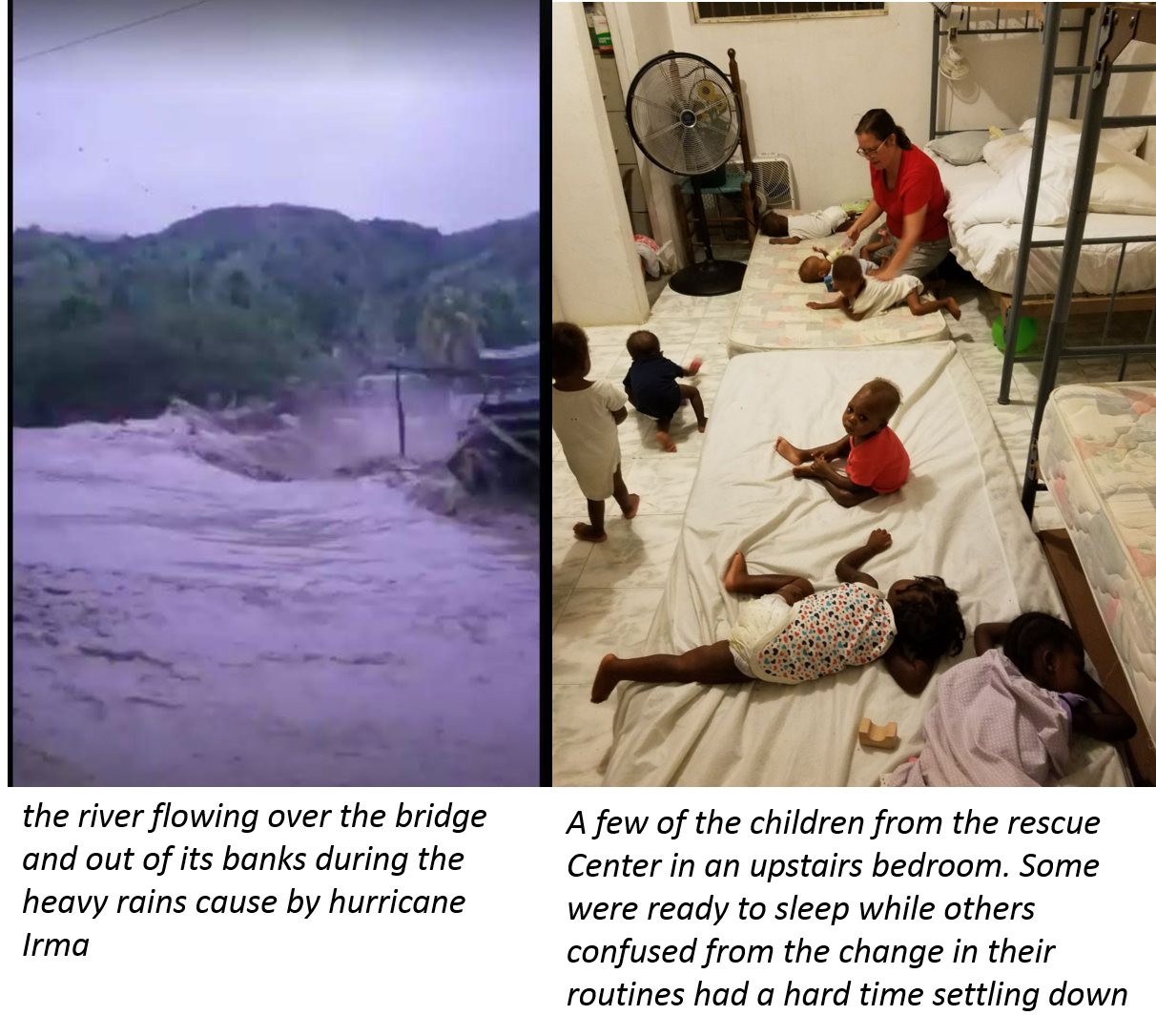 We are blessed to have a second floor so that we were able to take all of the children from the ICU and Rescue center upstairs. Of course the children were confused at the change in their routine and took quite a while to calm down. We were all warm and dry even though we might not have slept much.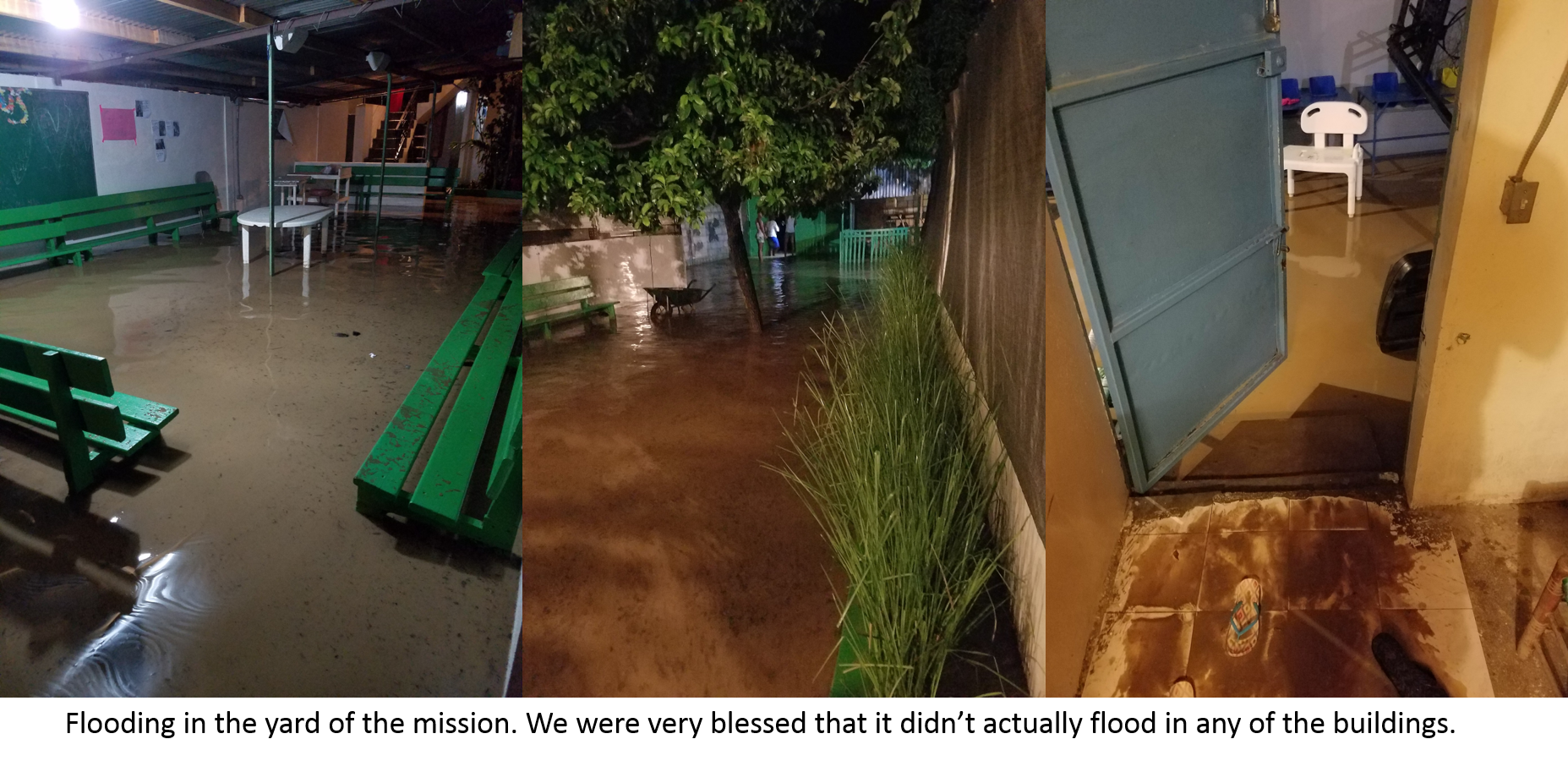 What happened after the storm is nothing short of amazing to me. When daylight broke over the village of Cazale the yard became busy with clean up. Not by the employees of the clinic or rescue center, but by the members of the community!  These people are the poorest of the poor. Many had damage to what little they owned and yet they were here. They used shovels to remove the mud left from the flood. They carried water to clean. They worked for hours. They never asked for anything in return. They simply showed up and worked to thank the mission for what they do for the community.
Life is almost back to normal here in Cazale. The clinic is operating on its regular schedule. The children have all gotten back to their normal routine. But I for one will never forget the sight of those from the community working together in the mission yard to remove the mess caused by hurricane Irma.