Two groups have completed a study on Pilgrim's Progress over the past 8 weeks.  There were a total of 21 students that finished the study.  Here are a few things that the students had to say about the classes……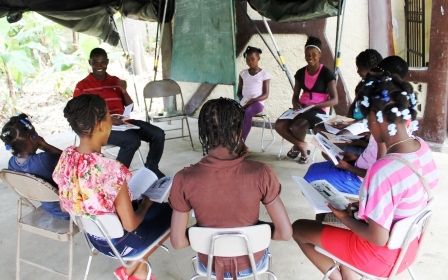 I'm happy to write today about the lesson book "Cares of Christian's Journey." I learn many things that I can apply to my life.  It has already affected my life and helped me to be a better person and follower of Christ.  I liked the chapter that talked about the key of promise that can open any door.  God gives the promise of salvation to those that believe and that can help them get out of any difficulty that they have.
Today is a great day for me to tell you how these 8 classes were good for me.  The lessons were very good for me and I would like to participate in a class like this every year.  I am proud because I participated in this beautiful Bible study.  I pray that you always have strength and patience that you can work and do this good thing.  God bless you.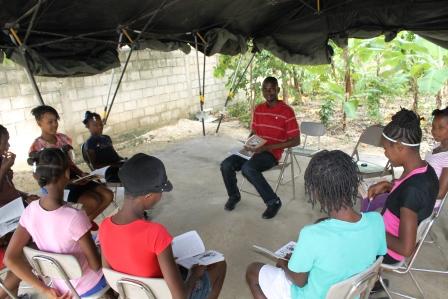 It was very interesting and it showed me how a Christian should live.  We will all have difficulties along the road of our lives.  This book gave me strength to live.  Every time I am sad, I take the book and read it and I have strength and courage to live.  I hope that you have courage.  Don't be discouraged.
I really like this class because it shows me the road of life.  There is a lot of good words in this book.  I'm really happy with this study because it helped me in many things.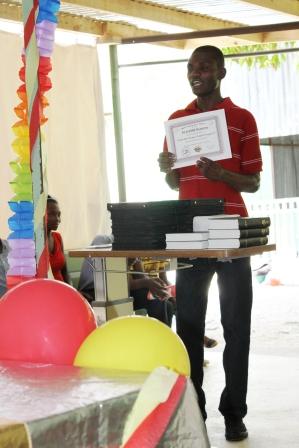 I liked the class because everyone participated.  The leader did a good job and encouraged us to keep coming every week so that we could understand all the lessons.  I'm sorry that this class is ending because it was good for me and I liked it.  I tell God thank you because He gave me the opportunity to participate in this class.
I'm the only one in my house that is a Christian and it is hard for me.  I liked to be in this class around other Christians and talk about the way we should live.  Pray that my whole house know God and turns to Him.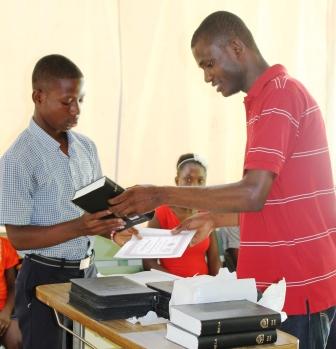 Today, I'm happy to explain to you how this class was good for me.  I wish that we could still continue it because it was very good for me. I think it is good for all young people and each person in the class should go tell their friends what they learned in the class.  I liked how we learned from the professor and he learned from us. There is lots that I learned in the class that I can apply to my life.  The only thing that I regret about this class is that it is finishing.  If I could express the happiness in my heart I couldn't find the phrase or words that I would use.
These lessons are good for all Christians.  I hope that I go to heaven.
I loved this book and this class.  The lesson that helped me was to not have one foot in and the other foot out.  The teacher helped me understand what this means and why this isn't good.  I am learning to live this Christian life.  I like reading this book and I will always love to the Word of God.  Anywhere you pass in life it will always help you and give you life.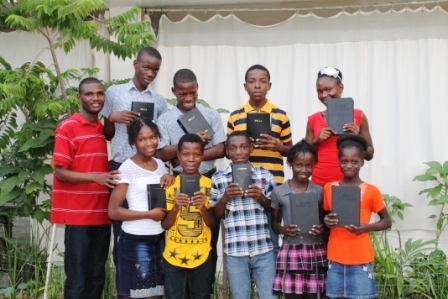 Christian walked the road alone even in difficulties.  In all of the problems, misery, and troubles he passed, he was never discouraged.  There are many things that happen in life and we should try to not be discouraged.  Have hope!
This was a great class.  It made me happy and it changed me.  I think that if you don't follow God this the biggest mistake you can make in your life.  Sometimes people look at us like we Christians are crazy, but we look at all the world has to offer and reject it.  We choose truth.  It doesn't make sense to the world, but we know what we are doing.  I have accepted Christ and believe that I'm going to Heaven.  I'm telling you thank you for this class.  Thank you! ~ Thank you! ~ Thank you!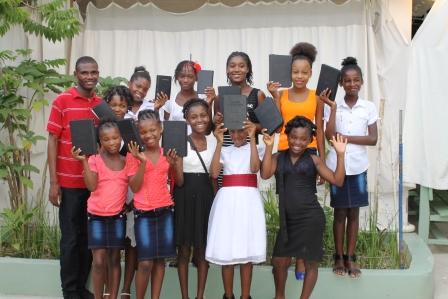 We thank those that helped:
~LIFE Literature for the books
~Staples, MN work team and MN friends for the decorations, refreshments, gifts, Bibles, and songbooks
~Odnel for teaching the classes in an exciting and practical way for these teens
~and most of all to God for opening hearts and changing lives
Glory to His sweet Name forever and ever!