Earlier in March, we presented an opportunity to construct 6 cholera First-Aid stations through out the 4th section (comparable to a township in the states) of Cabaret, where Cazale is located.
"Sant Premye Swen Kolera" (means Cholera First-Aid Station in English)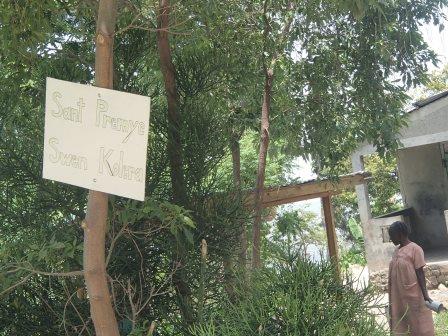 You donated generously and all six stations were built and have been open for patients with cholera and others with dehydration since April.
Beilac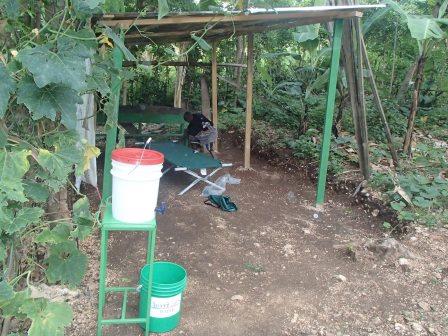 Bethel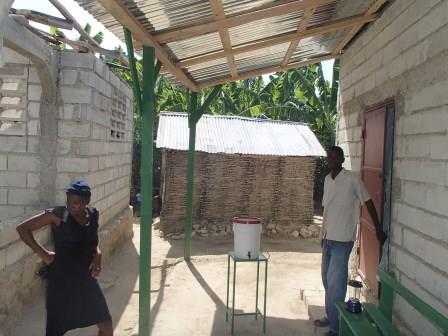 Delbou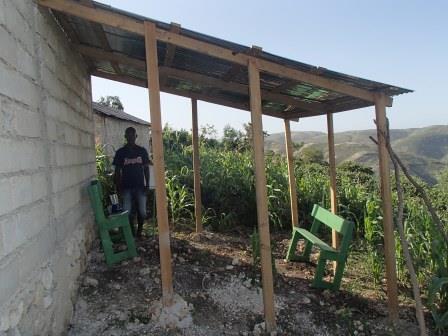 Fond Blanc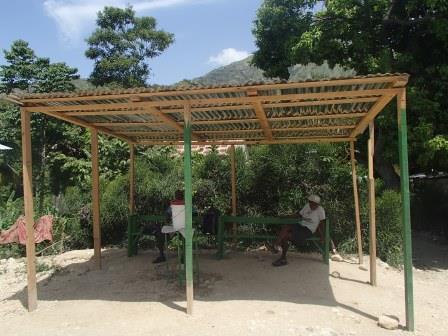 Macafe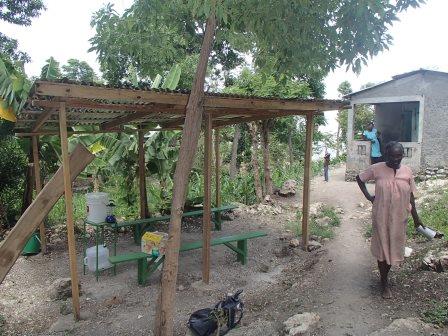 Profiton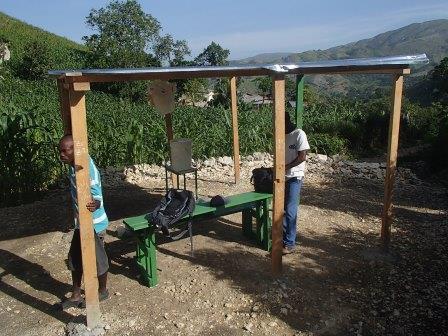 Americares helped us get them all hand washing stations and megaphones for education.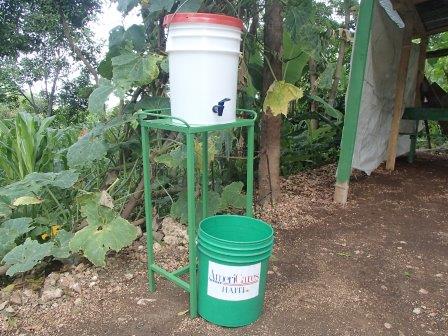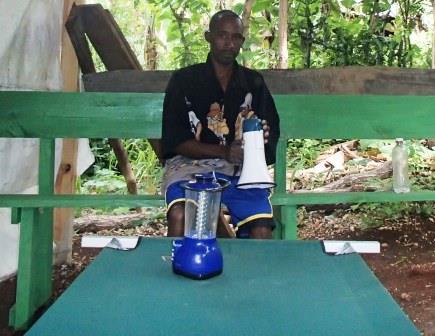 With your donations, we were able to purchase a solar powered light for caring for and transporting patients at night.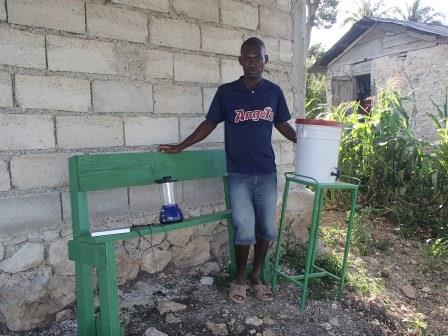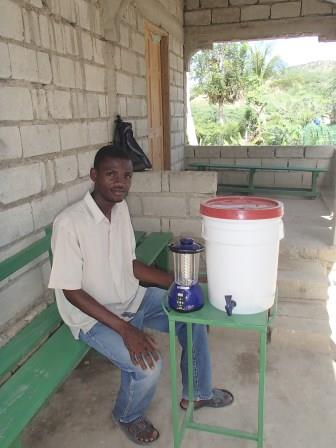 The community health workers in charge of each of these stations had a week long training session.  Gilbert (on the right) acts as their supervisor to visit them and help them with needs and problems.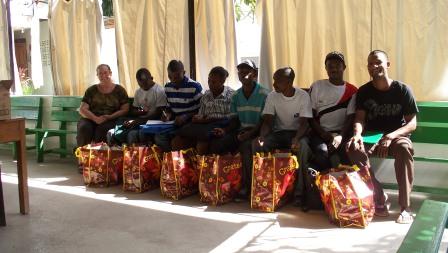 We meet once a month to discuss progress and problems.  Supplies and medications are distributed to them when available.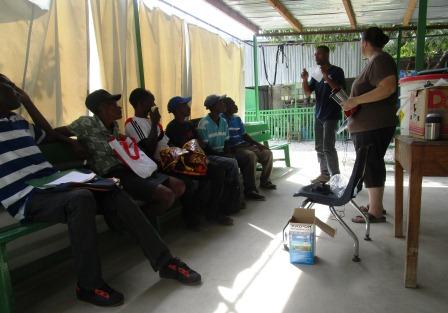 Since April, these 6 cholera workers have treated 153 cases of acute diarrhea and dehydration.  Of these patients, 8 have been transported to the CTC.  The stations are available 24/7.  There have been no deaths in their villages.
Patients are getting oral rehydration drink and medications quicker.  They aren't traveling and contaminating those along the road.  They get their houses sprayed down with bleach.  They receive aqua-tabs to treat their water and soap to wash their hands.  They receive education from their neighbor with whom they feel comfortable.
We feel like this service and education has decreased the cholera cases, saved lives, and encouraged better hygiene.  Thank you for being a vital part in this success and providing cholera care in the Cazale area.  We appreciate each one of you that donated in March and are grateful that you sacrificially gave and believed in a grassroots community approach.  Thank you so much for caring, praying, and helping!