…pray for one another so that you may be healed…
Your prayers are powerful and effective. These five people have requested special prayer for their difficult situations. Pray believing for God to move mightily in the lives of your brothers and sisters in Christ here in Haiti.  He is more than able to work miracles in their lives and in your life too.  Hold fast to Him having faith that His will is being done.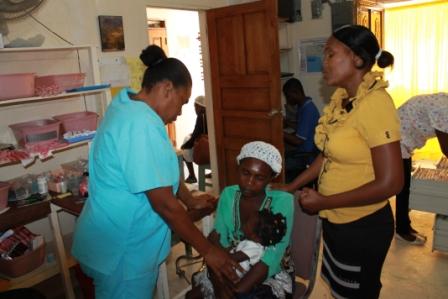 *Rosemonde is 33 years old and is requesting prayer.  She is unable to have children and often feels humiliated by her family and husband.  She's asking for God's will in her life.
*C.C. is wanting us to pray for her anxiety, emotional problems, and for her to have the strength to follow Christ's ways after some poor decisions she has made.
*W. is a 15 year old boy whose father has abandoned him and his mother has died.  He is very sick and needs other family members to take responsibility for his care.
*Kencia is a 26 year old woman who has had to leave her family and home to move in with friends.  Her family constantly persecutes her because of her Christian faith.  She is asking that you pray for guidance and strength.
*Silmonie is a young woman that has bad nightmares, fear, and heavy depression.  Her health and relationships are suffering.  She is desperate for a change in her life and would like you to pray that God brings peace to her heart and mind.