We are so excited that our foster program has been working well the past few years.  We have seen huge changes in the children's lives as they have transitioned into living in a family setting.  We have seen children that were not walking yet, now walking.  We have seen children that could only say a few words now talking in full sentences and are ready to start school this coming year.  This program has also done a great change in our community and the way they see and receive children that are abandoned or children with special needs.   God is using these children and families to show His love to many.
Update Wensky, Rose Darline and Paul are sponsored!!
*********************************************************************************************************************************************************
First we are going to introduce you to those needing sponsorship, and the bottom we will explain how you can get involved.
ROSE DARLINE
In Feb 2016 Rose Darline was taken to the CTC (cholera hospital).  Her father is the one that came with her.  He abandoned her there and we have not been able to locate him since then.  He gave a false address on her paperwork.  He did call and talk to a nurse on the telephone after he left.  He said that he lived in the tent cities and had several other kids to care for.  He had to leave Rose Darline at home while he worked and he said he could not longer do this.  We told him we were willing to help him in finding someone near his home to care for her during the day time.  He refused.  He then discarded the phone after that call and we have not heard from him since then.  We guess that Rose Darline is around 10 years old. She has only said the word  "mama" since she has been here.  She is unable to walk or stand on her own.  She has a great understanding of what is going on around her.  She motions to us when kids are crying, or tells us who started what fight.  She is able to communicate well with the nannies to let them know when she is hungry or thirsty. We are looking to move her into a home with the next month or so.  Rose darline is sponsored!!!!!!
MYKENLEY
He has been with us since he was a new born baby.  He had a twin brother that died.  His papa tried to take him back into his care when he was a little over a year old.  He was unable to care for him and his new wife refused to take him into the family.  The dad was on the way to place him for adoption.  He came to us asking if there was anything we could do to help him.  He wanted to still be able to see his son.  He now has a foster family where his dad can visit him and he is being well taken care of.  We continue to pray that he can one day be reunited with his papa full time. Mykenley needs 1/2 sponsor at $60 a month.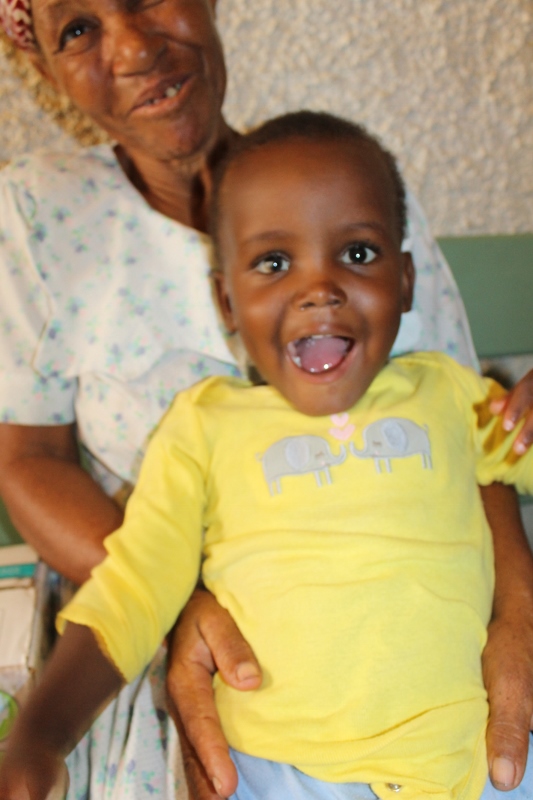 PAUL
He has been apart of our family on and off since 2012.  His mama died when he was a little baby.  His birth papa was unknown to the family.  His only living close relative is a grandpa.  He has tried for a few years to bring him to appointments and care for him.  As he is getting older he cannot make the long trips and is losing his sight.  The last trip he made with Paul he, Paul and their mule got off the main path after dark and fell off the side of a mountain.  Grandpa said he can no longer care for him and is afraid that he will soon die.  We have searched for distant family members and sent staff to see the living situation.  We all believe this is the best solution for Paul at this time.  Paul also has been unable to speak for many years.  This past year we had a long term volunteer that worked with him on a consistent basis and he is beginning to speak now! We are so happy with his progress and are excited to get him into a family setting and new home. Paul needs full sponsorship at $125 per month. PAUL IS SPONSORED!!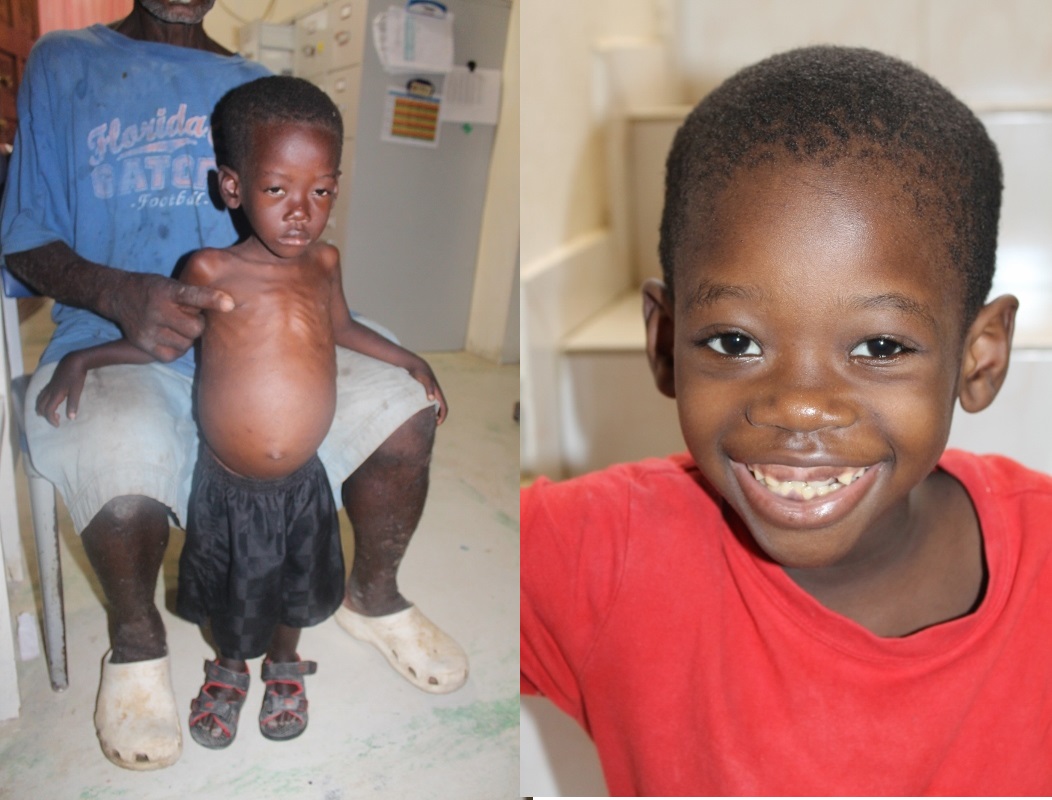 WENSKY
In early 2013, Wensky ran away from home on Lagonave Island.  He hid on a boat and got to the main island.  He watched his mama die at a place and was told he was being taken there the next day, so he ran away.  After this his family abandoned him and by the grace of God he was able to find someone to help him.  They brought him to the clinic when he was very near death.  A lot has happened in his life since then.  God has been with him each step of the way.  He is HIV +.  and he has been receiving medications for many years now.  I would be willing to share more of his story with you if interested.  Wensky needs double sponsorship of $250 per month. Wensky is fully sponsored!!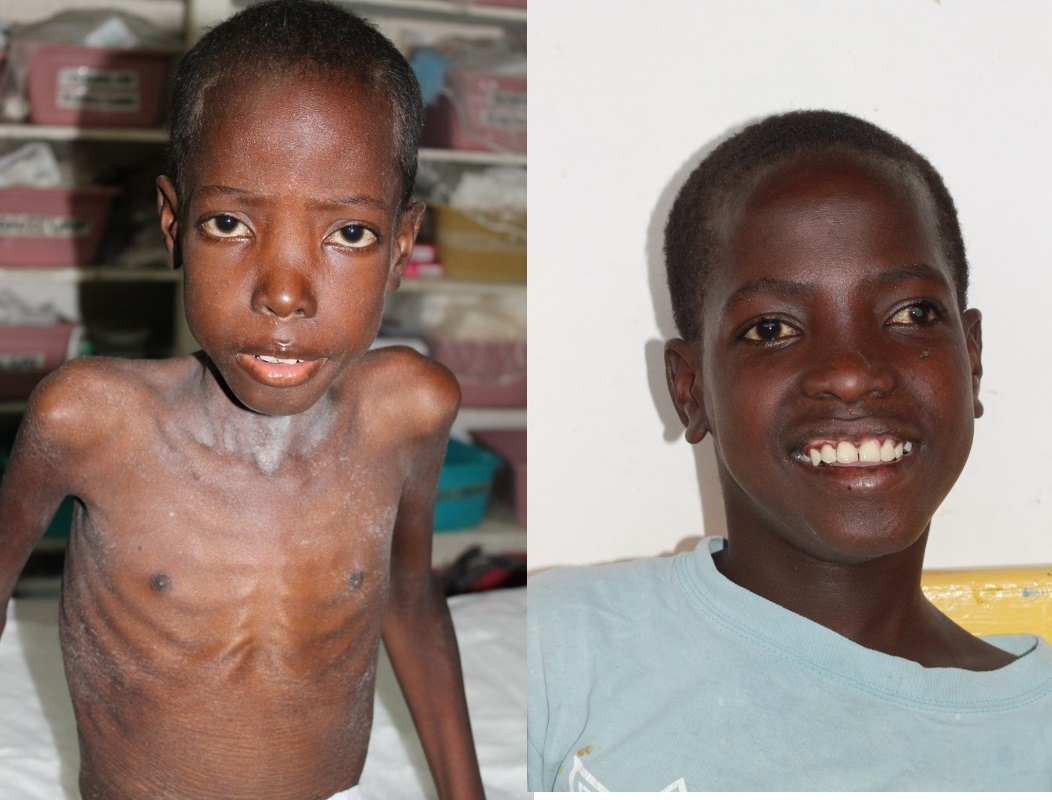 We are looking for monthly sponsorship for these children.  You can email licia@realhopeforhaiti.org for more information or questions.  You can go to our website here to our donate page and select the amount you would like to sponsor a child monthly (under Sponsor a child).  If the amount you wish to sponsor monthly is different than the three suggested amounts $125, $40 or $30 please let us know and we will arrange a different plan for payment with you.  If you would like to send a check into our home office you can do so at Real Hope for Haiti, 15215 Endeavor Drive, Noblesville, IN 46060, please include a note or memo letting us know it is to "Sponsor a Child"
The foster care program is one of my(Licia) favorite programs that we have here at RHFH.  It is bringing hope to many children that deserve a change at life.  Many people here will tell you once a child's mama or papa are gone there life is over, finished or they will pass misery for many years.  We want to break that and show that children can life a healthy, happy life. right here in Haiti.  To God be all the Glory!