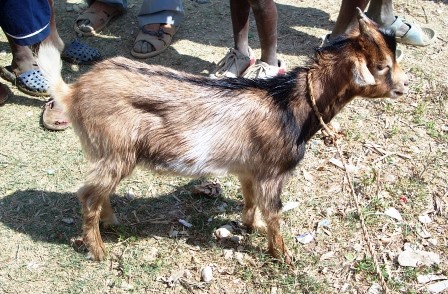 Have you ever wanted to help Haitians in a sustainable way?  Have you thought that increasing food security for the poor includes increasing the available livestock in the area?  Do you think goats can be helpful to Haitian families?
If you answered YES to any of these, then continue reading!
The community development group (GVADK) would like to start a goat program to help families improve their diet, increase their income, and give back to the community.  The group would give a female goat to a family and the first two baby goats are for the group.  The mama goat and all the additional goats are for the family.  The baby goats that the group will get will help advance the project even more.  The female baby goats will be given to other families and the male baby goats will be sold to help back to the group's projects.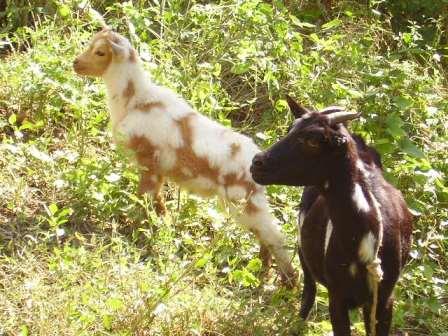 We would like to start the project with 5 goats and each goat will cost $50.  Our project goal is $250.
Please use the paypal button below to donate towards this goat project.  You can also send in your donation to RHFH, 15215 Endeavor Dr, Noblesville, IN 46060.