My daughter, Jenna, and I have been volunteering at RHFH since 2011. It is difficult to put into words our feeling about what we have experienced at Real Hope for Haiti.  With each visit we are continuously learning more about Haitian culture, about ourselves, about loving others, bravery and sacrifice, and about Jesus and miracles.  We are addicted!  Each time we say "good-bye" it is so difficult.  Haiti is constantly on our minds and in our prayers every day.  We count down the months and days until the next visit.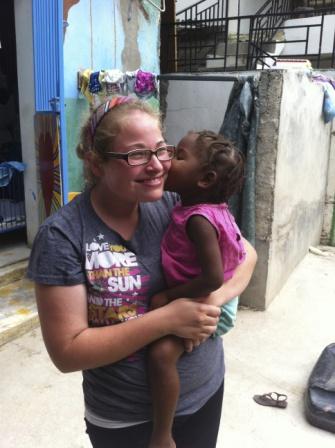 We have made so many friends and been inspired by so many people.  Haitians are the strongest people we know, and we are touched over and over by their acts of kindness and generosity.  They are our heroes!  Each night at RHFH we fall into bed tired, cheeks kissed, tanned, sweaty, full of love (loving and being loved by kids), and with a prayer on our lips for their healing—to be FULL every night like our hearts could burst and can't wait to do it all again the next day.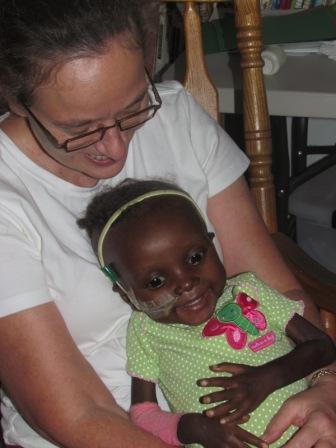 We have seen lots of pain that poverty brings.  We now have a responsibility—we can never claim ignorance.  Like the words of the Sara Groves song "I saw what I saw and I can't forget it", it is now our responsibility to willingly do whatever God has planned for us to help alleviate this poverty.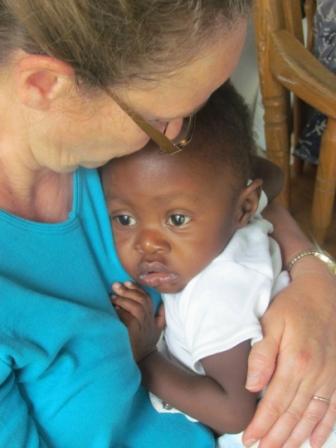 Lori and Licia and all the staff are so self-sacrificing and loving to the people they care for.  They stretch themselves beyond what we would willingly do, to love, serve and present Christ to those they contact each day.  God is working in Haiti, in Cazale, and at RHFH.  He was working there before we went and after we leave.  To just be a part of something this amazing for a short time, to experience miracles, serve wherever/whenever we can to help ease the workload, to be inspired and learn, to love and be loved—THAT is why we love going to RHFH.