Marie was admitted at the beginning of April when we starting raising funds for Infant formula.  Her mama died in child birth and she was admitted by her father and weighed in at 3 pounds 12 ounces.  She was our office buddy for several days while we got her routine set up and figured out a good feeding schedule for her.  Jody spent time with her during the day holding and loving on her as well.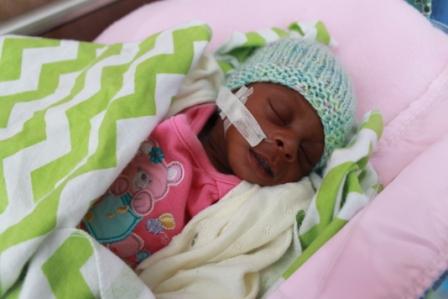 Today she weighs in at 5 pounds 8 ounces!  We are so thankful that we are able to help Marie's papa out during this difficult time in his life.  He will be able to continue working in the gardens during the next few important months during planting season near his home.  A good crop can provide income for a family for several months.  Please continue to pray that the farmers will have a good season this year!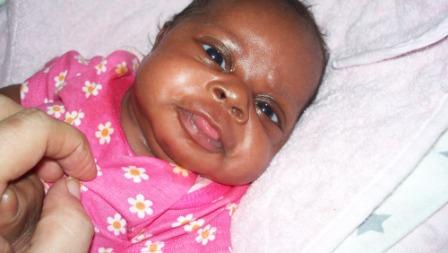 DONATIONS FOR INFANT FORMULA
During the months of April there were 10 individuals that gave and 2 organizations for a total of $6,185.50.  We are so thankful to each of you that participated in the April giving campaign.  To God be all the Glory!