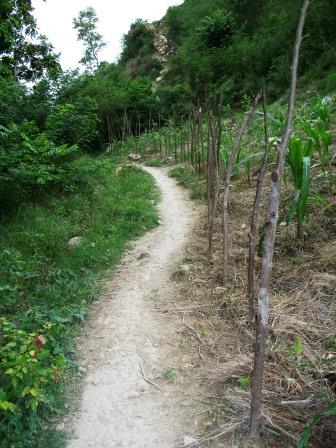 Kreyol:  Men, se te volonte Bondye pou yo te kraze Li anba soufrans konsa, pou Li te bay lavi Li pou Bondye te ka padone peche nou yo.
English translation:  But, it was God's will for them to crush Him under suffering like that, for Him to give His life so God can forgive our sins.
New King James version in English:  Yet it pleased the Lord to bruise Him; When you make His soul an offering for sin, He shall see His seed, He shall prolong His days, and the pleasure of the Lord shall prosper in His hand.
Kreyol words to learn:
anba – under
lavi – life
Bondye – God
padone – forgive
peche – sin