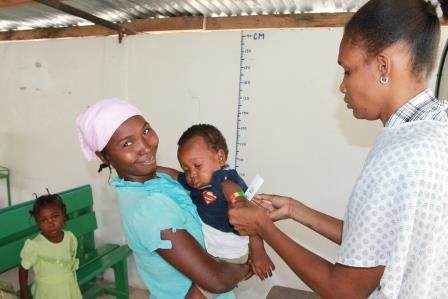 We want to thank you for supporting the medical clinic so that patients can receive care and love.  In November, we reached 136,892 patient charts (1998 til now).  That's 136,892 lives touched with your support and generosity!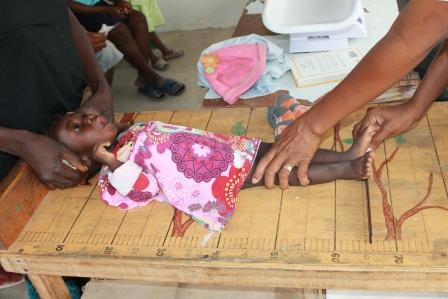 In November, there were 1001 children that were weighed, measured, and screened for malnutrition.  There were 556 children (56%) that were under normal weight.  Of those kids, 215 (21%) were severely malnourished.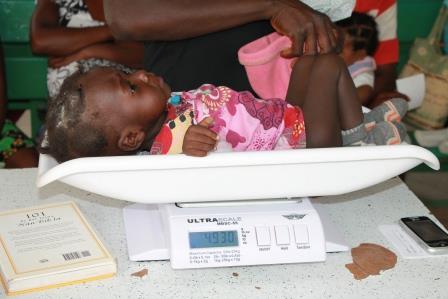 There were 285 kids that got Ready-to-Use Therapeutic Food (RUTF), including this little guy that couldn't get enough!  😉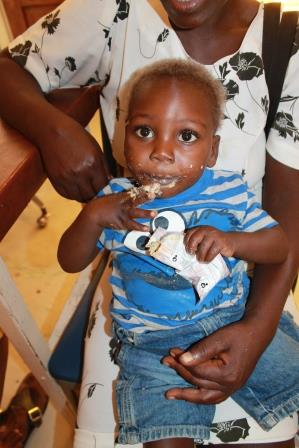 We saw 2891 patients during 16 work days, averaging 180 patients per day.  The monthly expenses were $3862.  We lacked $1400 to purchase needed medications.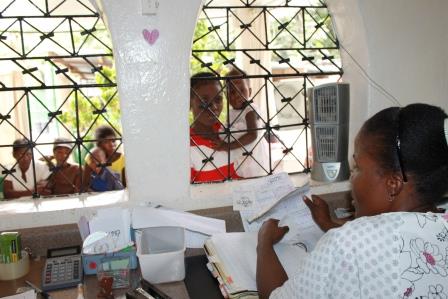 Prenatal care was given to 221 soon-to-be moms.  There were 69 first time visits (16 in their 1st trimester, 34 in 2nd trimester, 19 in 3rd trimester).  There were 152 that were return patients (coming monthly).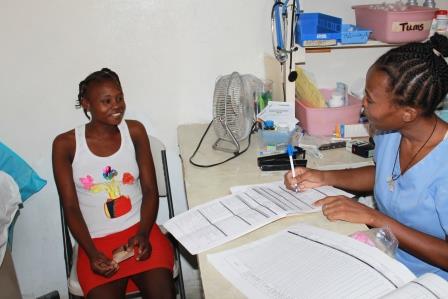 There were 56 births – 3 in hospitals and 53 at home with the help of a traditional birth attendant.  There was one set of twins.  Eight babies were born under 5.5 pounds.  There were 5 new moms that were under 19 yrs old & 8 moms that were over 35 yrs old.  Each of the moms that follow in the clinic receive a birthing kit for a clean delivery and a baby layette when they return with for the baby's first check-up.  This baby got a soft white blanket and cute onesie.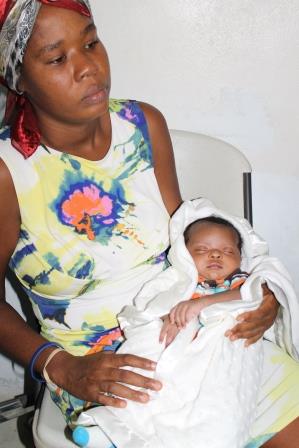 This young mom had a tiny little one and was nervous about sending her to a hospital.  She wanted to try to care of it at home and we are giving appointments every week to check on weight.  She gained a 1/2 pound already!  Mom is happy and so are we!  (Mom was one of 14 malnourished pregnant & nursing moms receiving Medika Djam/Plumpy Sup in November.)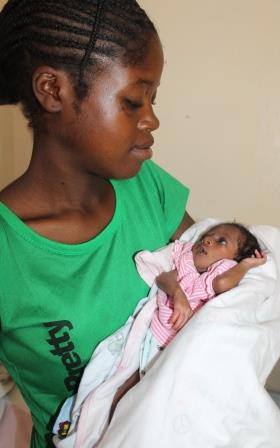 Nurse Eusaine checks the temperature of a newborn.  The baby also had an eye infection which leads us to suspect the mother had an STI.  There were 25 babies (also 25 moms & 25 dads) treated this month for STIs.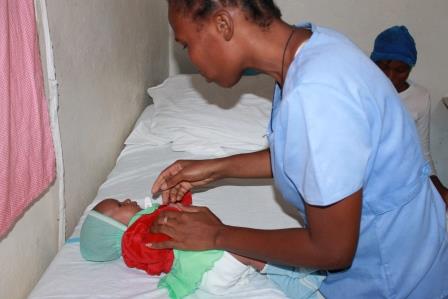 Nurse Carol listens to the lungs of a child with pneumonia.  We treated 26 patients with antibiotics for pneumonia in November.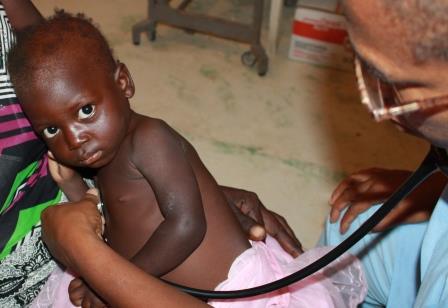 There were 281 patients treated for diarrhea in the clinic.  We cared for another 115 cholera patients.  Some days we were up to 33 inpatients in the cholera treatment center.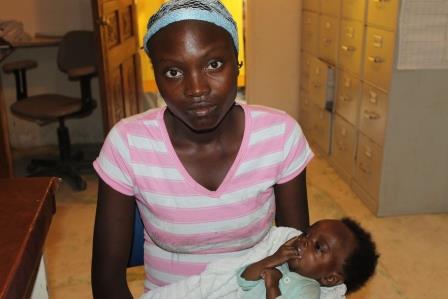 There were 232 patients treated for fungal infections, like this boy who was glad to get some medicine for his scalp (tinea capitis).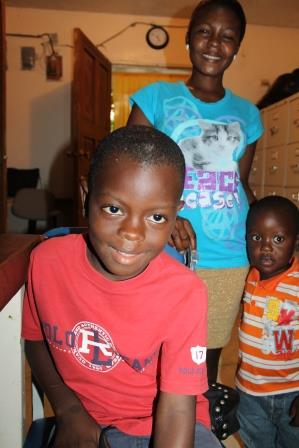 Thank you for making medical care available in rural Haiti!  These patients and so many more greatly appreciate it!