Thank you so much for responding for sponsors for Saintemene and Wilenska.  The need has been met. Now to introduce you to the next child in need.
*******************************************************************************
This is Onal.  He is 3 1/2 years old and weighs 21 pounds.  He has been very sick this past month.  He had cholera and was in the CTC  (Cholera Treatment Center) for several days recovering.  While his family was caring for him, his grandma become ill with cholera and died before they could get her to the CTC center.  The family was very upset with the death in the family, and with Onal being so ill.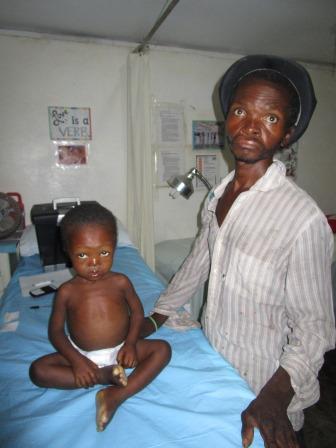 After recovering from cholera he developed kwashiorkor and was very ill.  He comes from a family of 4 other living siblings and one that has died from fever.  He mama and papa are both farmers.  They grow beans, corn and pumpkins in their gardens.    There are 8 people that live in their 2 room home made of brush and dirt.  They do not have running water at their home or a flush toilet, not even and outhouse.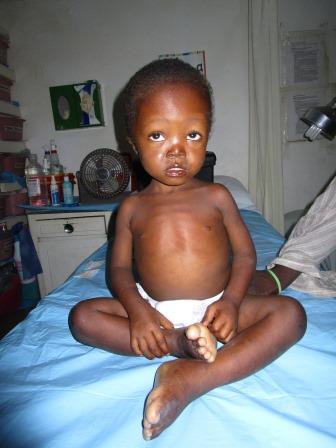 The day he was admitted he had nothing to eat and the day before had a plate of rice.  It took the family about 4 hours to arrive at the clinic by motorcycle from their village.  The families average monthly income is around $65US per month.  He was started on the F-75 milk and then graduated to the medika mamba.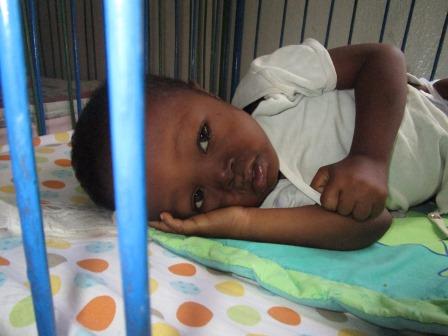 We are looking for a faithful monthly sponsor for Onal.  You can do this by being a full sponsor for $125 a month or be a co-sponsor for $60, $40, or $30 a month. You can go HERE for more information about sponsorship or HERE to sign up through paypal for sponsorship. THANK YOU!  THANK YOU!  THANK YOU!  If you have any questions please email us at info@realhopeforhaiti.org