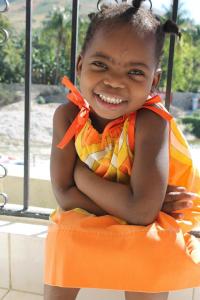 Our girls love these dresses, as do the staff. They are cool and comfortable, hold up well through handwashings, and make it easy to continue caring for the child while wearing the dress, even if the child has an IV or bandages. Several individuals and groups of supporters have made pillowcase dresses for the girls here at RHFH. Every time we receive a new batch, it's always fun to see the cute patterns and personal touches the crafter has made. We just love pillowcase dresses!
Pattern
http://www.lbg-studio.com/2009/02/pillowcase-dress-tutorial-dress-girl.html
All toddler and girl sizes are needed.
Hints:
1. Bright colors work best. The girls love vivid colors and bold patterns. Tie-dyed also works.
2. Don't forget the older girls. They are thin but tall so king size pillow cases work well.
3. For the smaller girls, "take in" the pillow cases to make them narrower.
4. Any cotton or cotton/poly woven fabric will work. Flat sheets in fun colors are also a good source of fabric.
5. If purchasing bias tape, use "extra wide, double fold".
6. Have fun with embellishments – trims, rick-racks, appliques, bias tape, etc., but avoid any choking hazards for the littler ones.