Viergela has been working at RHFH since Nov 2009.  She washes sheet and blankets for the children.  She works 3 days a week washing.  Her day starts at daylight.  She goes to the Rescue Center early in the morning and helps separate the clothing, diapers, sheets and blankets.  Once she has her load of wash for the day she goes and gets laundry soap from the storage room.  She then makes her way to the river that is out in front of the facilities.  She washes by hand for several hours.  She and the others washing take turns laying the laundry out to dry.  If she gets done washing before one of the other ladies then she help others out until they are all done. They all return in the afternoon to take the laundry up and fold everything.  She then carries her load of blankets and sheets back inside and puts everything up in its place.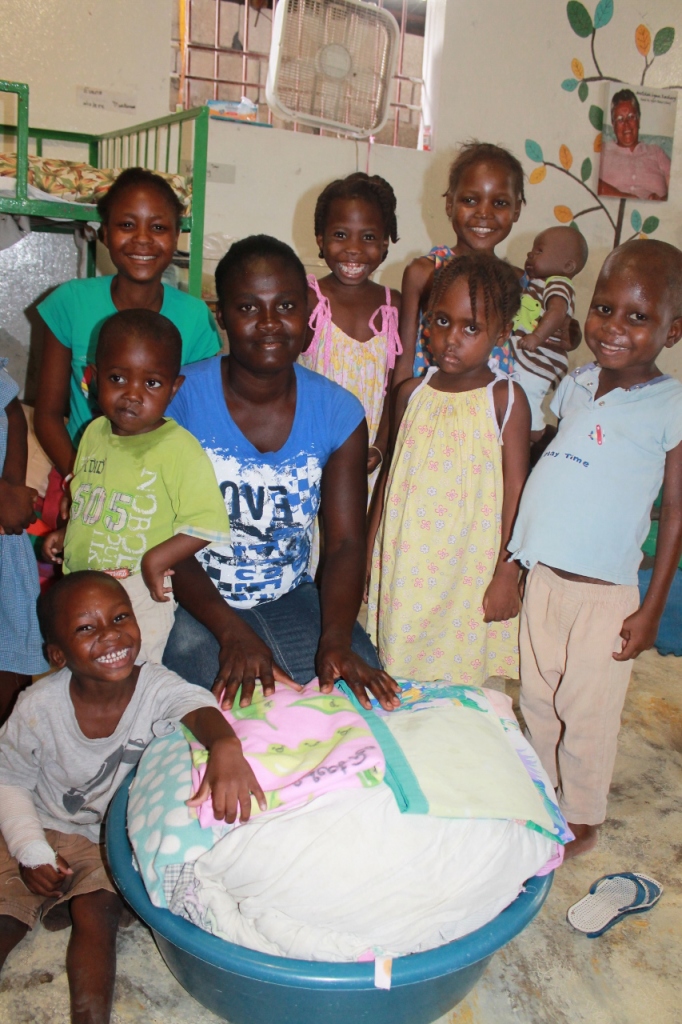 Viergela is 28 years old.  She is originally from a village up behind Cazale, but moved here several years ago. She wanted a place for her kids to be able to go to school and thought Cazale was a good choice for her and her 3 kids.  Both her parents are alive and she visits them often.  Besides washing she also has a garden when she grows corn.  The best part of her job is being able to see all the kids come into the center so sick and then in a few months return home with their families.  She loves it when the kids run out to met her when she is bringing the laundry in at the end of the day.  Her least favorite part of the job is that it hurts her hands when she washes alot.  She is looking to move into a nanny position when a places opens up for this job.  She attends the Catholic church here in Cazale.  She asked for those that wanted to pray for her to pray that she and her family would always remain healthy. She is thankful that no one in her family has had any great illness.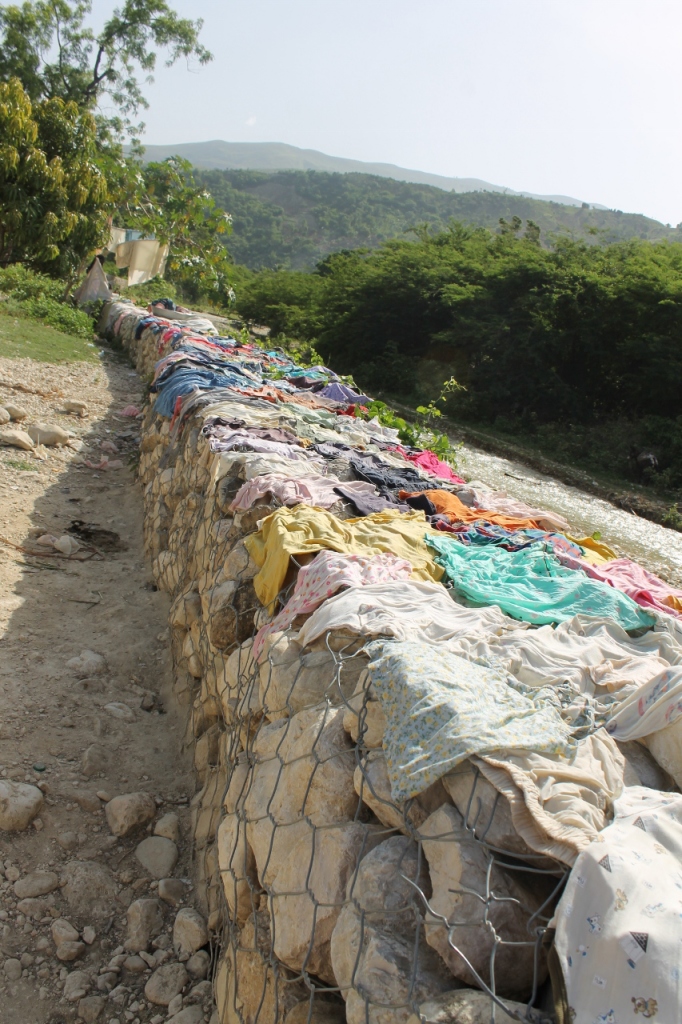 Besides praying for her something that would really help her out in her work is new wash basins. These can be purchased here in Haiti for $16US.  Please use the paypal button at the top on the website if you would like to donate for this need.  Viergelie thanks you in advance.  She said that each person has a part in the healing process of so many children that come through the Rescue Center.  She thinks some people might not think her job is important but when she sees the kids sleeping on clean sheets at night she feel like she has done her job for the day.