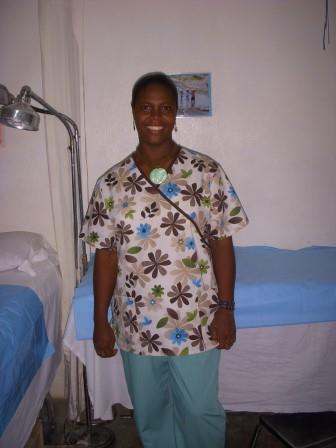 My name is Yanick and I work in the dressing room doing wound care, injections, and helping with emergencies.  Before this, I worked taking care of children in the rescue center.  I started working there in 2004.  In 2005, I started working in the dressing room.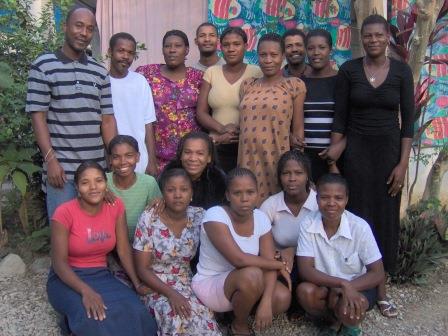 I also helped in the cholera hospital when we had many people that were sick.  There weren't many people that knew how to put in IVs.  I just sat by the front door and put IVs in all the sick people.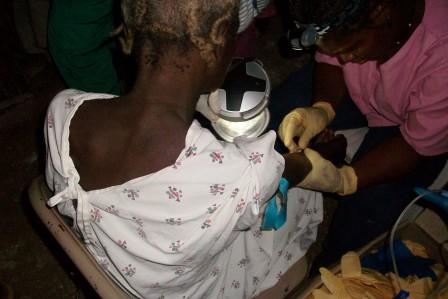 So now, I work Tues, Wed, Thurs from 7a-5p.  I also work 2 other days (Mon, Fri) from 7a-noon.  I usually do dressing changes and injections in the mornings and throughout the clinic day, but the afternoon aren't quite as busy as the mornings.  In the afternoons, I help in other areas of the clinic like counting pills, writing for the nurses, counting stats for reports, cleaning, organizing, and checking on patients that are staying in the ICU or clinic.  On Fridays, I give vitamin shots to the some of kids in the ICU and RC.  I try to get those ready on Thursday.  I also give insulin shots to a few type I diabetics.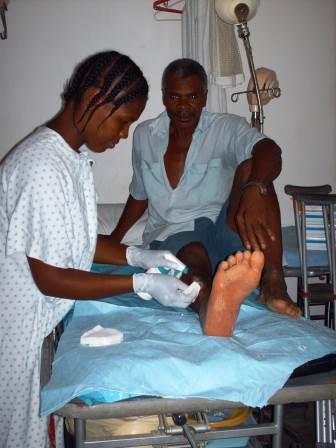 I was born in Cazale and still live here.  I'm 32 year old.  I like it here and feel comfortable in this area.  My parents and kids are here.  I have 2 children – both girls.  I have 1 sister and 7 brothers, but they don't live here.  I live in a 2 room house made of blocks and it has a tin roof.  We have a kitchen, latrine, and running water at our house.  I live here with my two kids and a foster child.  Sometimes my mother-in-law will come and visit for a few days.  I like to work, listens to music, play with kids, and play soccer.  I like living in the area because my family is here and I have a job here.  My needs (like house, water, food) are met.  Cazale would be better if we could have a better road, electricity, a trade school, and a hospital.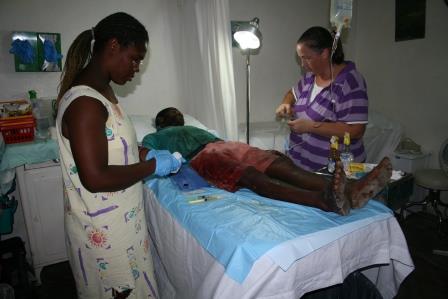 I like my job and like to learn new things.  I've learned a lot while working here and these things help me to live better and to help others and my family.  I like it when wounds heal fast and the person recovers quickly.  I get discouraged when wounds take a long time to heal and the person suffers.  I think that my job helps other people in emergency situations.  I get to help heal cuts, burns, and accident wounds.  I can also use the money that I get paid to help others out when they need money.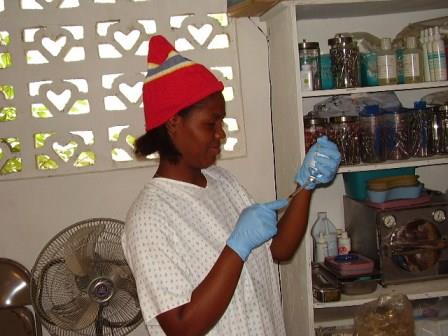 Real Hope For Haiti helps many people in the area.  They give food and free medical care to the poor.  The help people with special needs get the care that they need.  In emergencies, they will pay for transport and care.  I know people that would have died if they wouldn't have gotten this help.  They send kids to school and encourage education.  They create many jobs for people in the area.  If there was something that I could change, it would be to build a bigger place to work in like a hospital.  We are crowded some times when we work.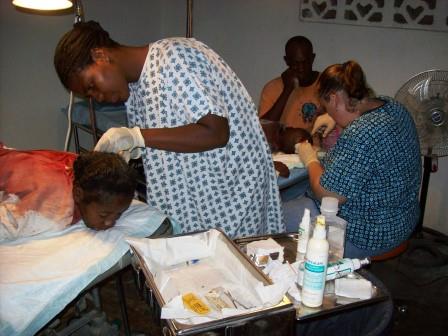 There are a few things that we need in the dressing room so that it will be good for me and the patients.  We need alcohol pads to clean skin before giving a shot, starting an IV, or preparing a medication.  It would be good if I had some hand sanitizer too.  We are low on foley catheters (14Fr & 16Fr) for the men with prostate problems.  These are important so that we can change them once a month to prevent infection and help them be more comfortable.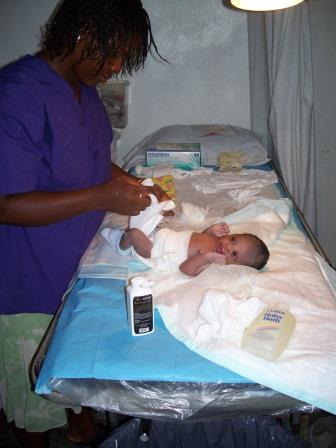 I'll always remember this one time that there was a big truck accident.  The truck was going up the mountain and died.  It started rolling backwards, fell into a ditch and then flipped over in a ravine.  All the people that were in the truck were going to a church service.  My sister and friends were in the truck.  I was so scared, but felt good that I was able to help them.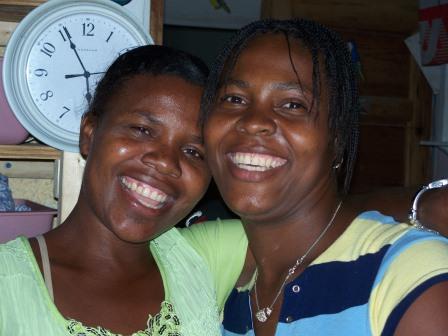 There have been two people that work here that have passed out and I thought that they might die.  I was so glad to be able to help them get better.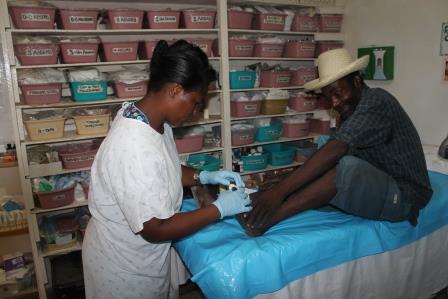 One thing that amazes me is when someone comes in so very sick, but can leave in short time feeling much better. For example, we had someone that they brought in last week that was having an asthma attack.  We gave her medicines (albuterol neb) and oxygen and she walked out later that day.  I like to see a quick recovery like that and it makes me happy.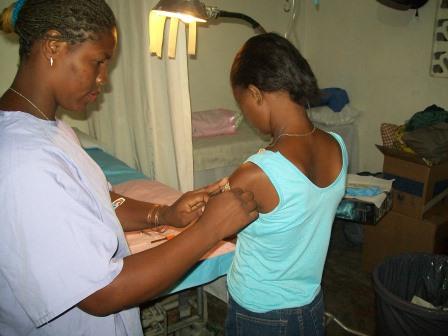 I go to the Catholic Church here in Cazale.  I ask that you pray for me for my faith and for my family.