The shipping container has arrived!
It's time to unpack….that means it's BANANA BOX TIME!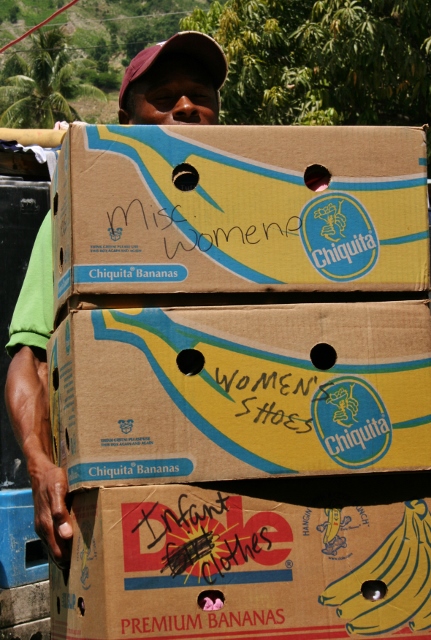 Lots of medicines to unpack, too.  All hands on deck!
Let's check in with Deana to see how far we've made it with paying for this shipment of treasures……
We have 1,090 boxes funded!  Hooray!
Our goal is to fund all 1,200 boxes that were shipped on this container.
That means we are 110 boxes short of our goal.
Could you help us with that?
Talenson would like to "say" a word about this……
"Nap time in my crib will be so much sweeter,"
"…because new crib sheets and blankets have arrived!"
"And check this out!  New clothes, too!" 
If you haven't had a chance to donate towards the expense of shipping this container, maybe you could consider doing that today.  We are only $1,100 shy of our total goal.  Talenson and all of the children in the Rescue Center, along with the thousands of people that pass through the RHFH gate each month, will all directly benefit from the items shipped.  It's a huge blessing to so many.  
Thanks.  From Talenson…. and all of us here in Cazale.