Ten years ago Deny came to the clinic with his mama.  He was very sick and ill.  We wanted him to get some test done before we decided to admit him for inpatient care.  We sent a letter with his mama to go to a clinic that could do a TB test and some other test for him.  The clinic was about 2 hours away from Cazale and several more hours away from their home.  As they were making their way home, he became to weak to walk.  His mama left him sitting on the side of the path and continue on her way home.  She told him she would come back and get him when she found someone to carry him.  A staff member found him and waiting for several hours until it became dark with him on the path.  No one showed up so she took him home with her.  The next day she brought him back to the clinic.
He was very sick and heartbroken.  He was admitted and testing was done.  He needed to be treated for TB and stayed with us for 9 months during his treatment.  During that time we searched for his family and finally found them after several months.  He comes from a family of many siblings, 9 that are living.    No one is his family has even attended school and no one can read or write.  The closest school to his village at that time was around a 1 hour walk one way.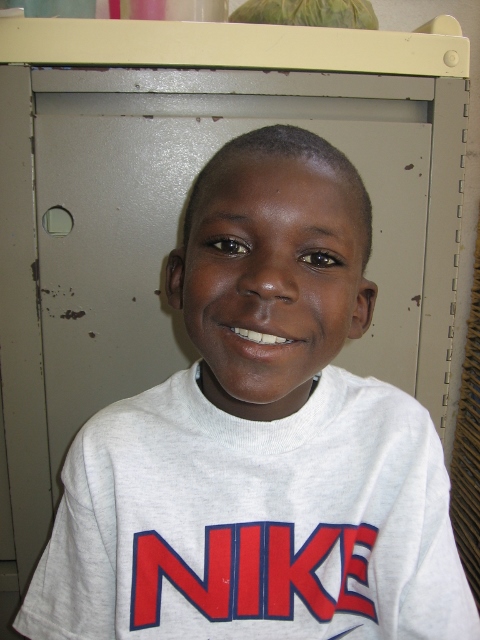 Since he was abandoned by his mama and the relationship has been difficult with his family, the local authorities ask that he stay in our care.  He began school here in Cazale after he was healed and well.  He went for 1 year and could not read or write one thing at the end of the year.  He said he could not do it because no one else in his family had even been able to read or write..  We hired a tutor for him.  The next year and every year since then he has graduated first in his class.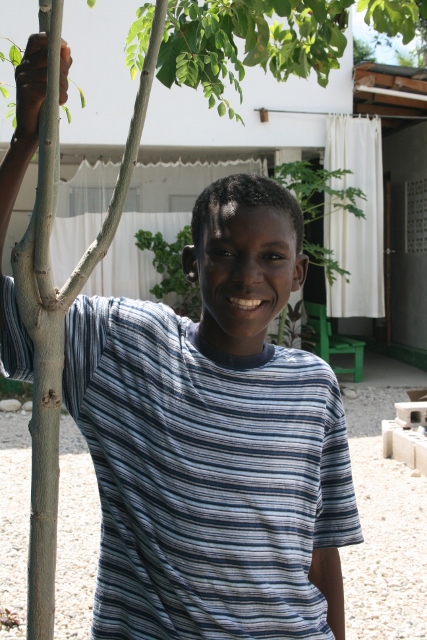 He is currently living with a young man here in the village who broke his back when he fell out of a coconut tree several years ago.  He helps him at his home and they have become great friends.  Deny will begin 8th grade next year.  He loves school and continues to excel.  He has begun to reconnect with many of his family member and plans to go spend 2 weeks with them this summer.  We still remember the little boy that came to us 10 years ago, and are so grateful for the young man he has become.  God is good!