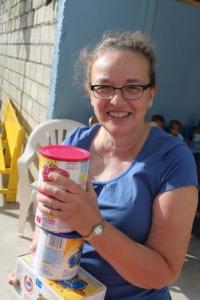 Joanne and Jenna, a mother and daughter, have volunteered here frequently along with their friend, Justine, they were our only 'team' in May.  It is always fun when people we have gotten to know return to help again.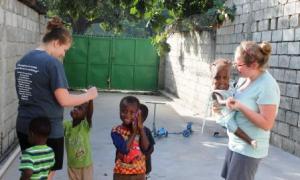 Our other volunteers came as single persons, not with a team. That is 'single' as in by themselves not in marital status. Have you ever thought of volunteering, but didn't have a team to come with? Are you comfortable traveling alone to Haiti?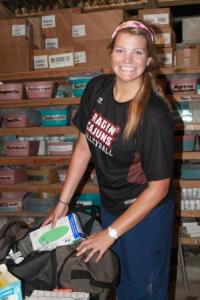 There are times when RHFH is not scheduled with teams and we welcome people like, Erin, Caroline, Kaylee, and Sean.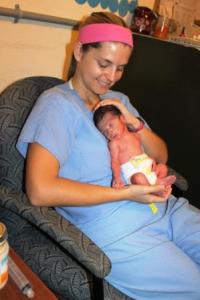 They have helped Yanick in the ER/Wound care room, helped out Licia & Lori in the office, taught CPR and been great support.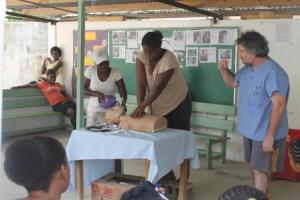 Sometimes, just being with the children brings them great relief. Look ahead to 2016 and see if maybe you would like to venture out on your own to volunteer here.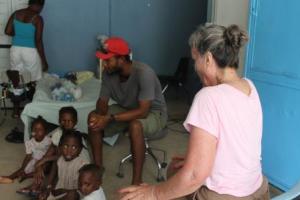 Thanks to Corey and his team for serving in our clinic in June, doing VBS for 4 days and taking the kids to the beach. It was such a fun week and our kids had a great time.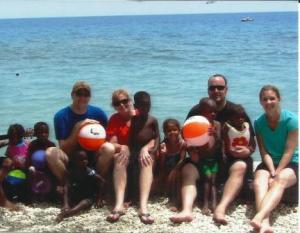 Three days of VBS with Conrad's team filled the gardens with song and prayer. They hosted a water day where the kids splashed in the little pools and a movie that night.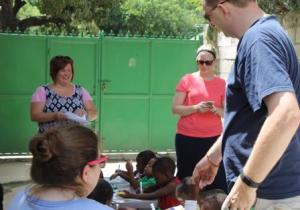 May was Christina's last month here. She has been Licia's kids teacher since September. We will miss her smile around here.  A BIG Thank You, Christina and much success in the future!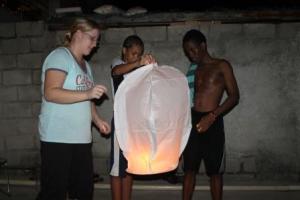 Thank you to all our volunteers!! You are a blessing to the people we serve here in Haiti.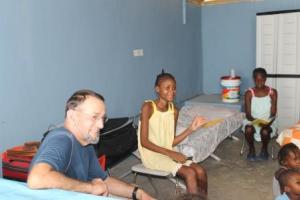 To find out more about volunteering write to volunteer@realhopeforhaiti.org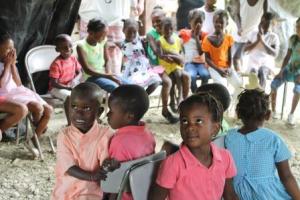 Important information: Haiti has set the dates for their elections late summer and fall. In the past this has been a time of some unrest and demonstrations in Haiti, mainly in Port au Prince. It may make getting to and from the airport difficult or impossible. If you had planned to come this Fall, we suggest that you consider this in your planning. We will also be more careful in approving teams for this time frame.