We depend and cherish your prayers for us, the patients, and the country of Haiti.  There is much spiritual warfare going on in the mission field and we need prayer warriors helping to fight against strongholds and attacks.
We can literally feel the prayer covering and power of God working in different situations and problems.  He is moving to advance His Kingdom and we want you to be with us on the front lines.  Will you commit to praying for RHFH and Haiti on a regular basis?  Will you ask others in your church to lift us up in prayer too?
We have a poster that you can print off and post in your church to let other brothers and sisters in Christ know how to pray for Haiti.  Maybe you can print off a few copies and encourage your small group put in up in their prayer closet, in their Bible, or on their fridge.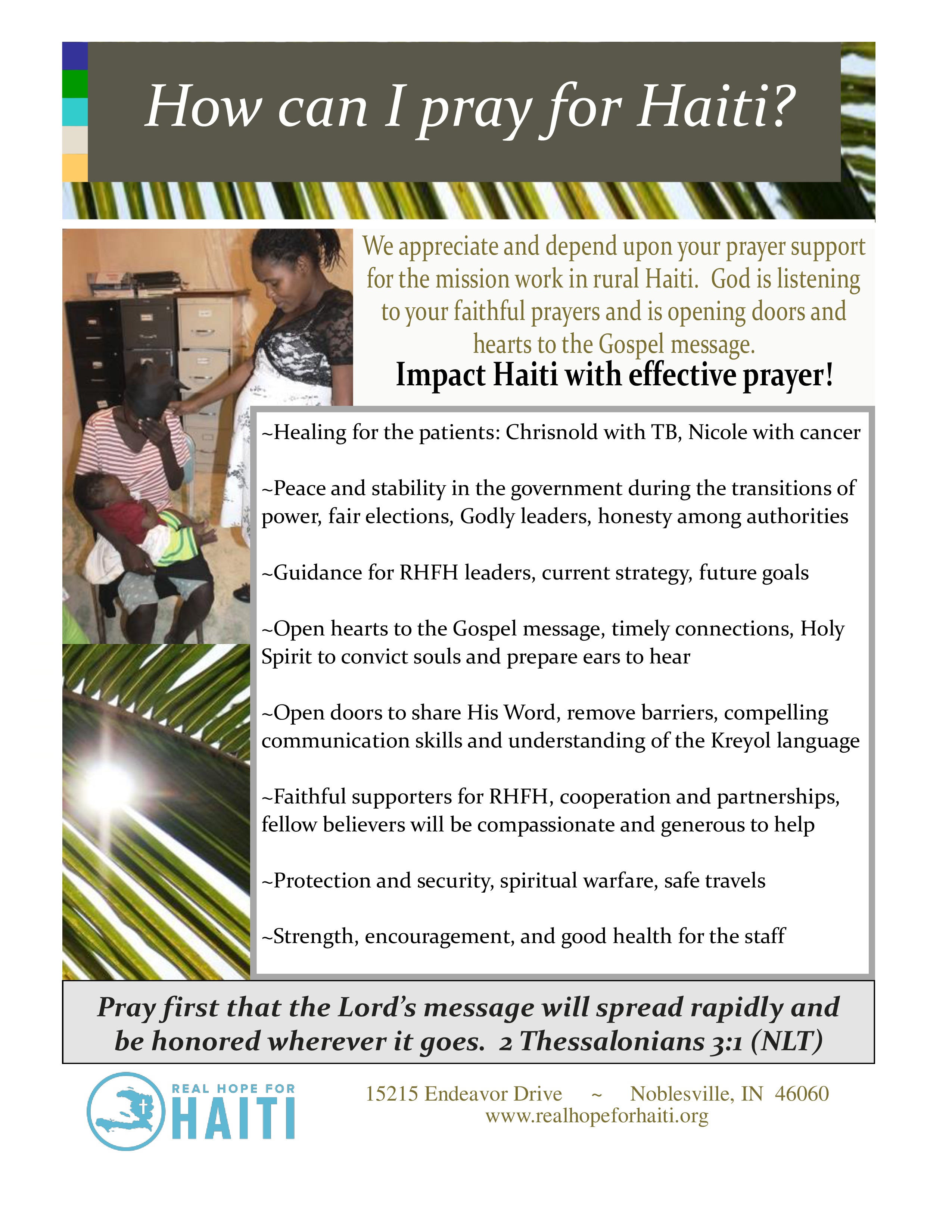 Please stand with us in prayer believing.  We are longing for revival.  We are determined to spread His wonderful message everywhere we can.  We are desperate for God to move.  We are bold to ask for all of these things in prayer to the Creator of the universe and our Heavenly Father.  May His Will be done.