Dare we say it? The end of summer is coming fast!  We want to encourage you to take advantage of these last days of summer by getting out and having fun while raising funds for Haiti.  You can help solve two current problems faced by RHFH staff in Haiti while creating healthy habits for yourself.
The Need in Haiti.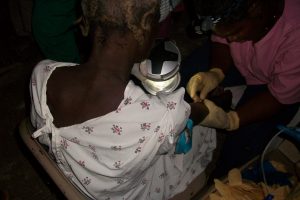 1) Low light from our current battery lanterns and kerosene lamps makes it difficult to care for patients.  We would love to install solar panels to be used at the Cholera Treatment Center to create 24/7 electricity.  Using the sun's power (and Haiti has LOTS!) to provide electricity to the hospital is a long term solution, will help the nurses more easily give needed IV fluids, and enable the staff to keep things clean.  2) Contaminated medical waste can infect others. We'd also love to install an incinerator to responsibly dispose of medical waste to keep the Cazale environment clean and healthy.
You Can Help. We are asking people to commit to walk 10,000 steps a day over the month of August in exchange for sponsorships. The number isn't magic, but it's an attainable and measurable goal that will bring health to those participating and those in Haiti too.  Whether it's starting a healthy habit, enjoying the outdoors, feeling increased stamina and energy, or just feeling good about helping Haiti; you are sure to be blessed in many ways and in turn will be a blessing to many in Haiti for years to come.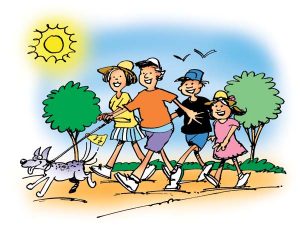 Commit.  You're on board! Great!  Here's what to do.  Send us a message on the RHFH FB page, comment under the event, or email us at info@realhopeforhaiti.org to let us know.  Here is a start-up PDF with helpful info, apps, a calendar, sample posts, ways sponsors can give, and prize info.  RHFH facebook page will have a Step It Up group page so you can post your progress, ask questions, and give tips.
Find Sponsors.  Ask your friends, family, neighbors, and co-workers to pledge per day.  Let's say you get in 20 days of 10,000 steps during the month and Aunt Amy is sponsoring you for $2/day.  That's $40 that she will give at the end of August.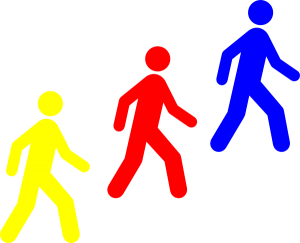 Walk.  Just get 'er done.  Walk as much as you can throughout the day to get to 10,000 steps.  You may not make it each day, but try.  If you make your goal, celebrate and mark it down.
Update.  Update your sponsors throughout the month to let them know how you are doing and allow them to celebrate with you.  Total the days up at the end of the month and let your sponsors know how they can give in your name.
If you can't commit to walking, you can still participate.  Share and like this post and others that you see pledging to walk and sponsor a walker!  And we always love prayer support!
Will you step it up to light it up?