We are happy to say that this has been a year where cholera had seemed to stay at a low rate. There were even whispers that the UN was hoping to say cholera was gone from Haiti towards the end of this year.  Unfortunately, that just isn't so.  In August, there was a small spike that was over in about 2 weeks.  September was slow, mostly due to little rainfall.  On October 9th, we started seeing a spike in cases in the Cabaret and Arcahaie communes.  This spike is cholera is being felt in many places all over Haiti.  There isn't much about it on the news, but it is happening.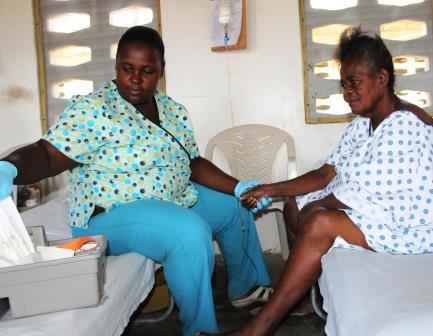 During this month, we have treated 70 patients that are suspected cases of cholera.  We are averaging about 20 inpatients each night.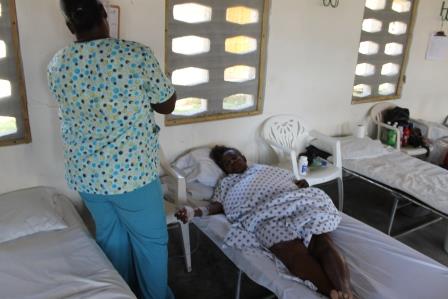 There are others that come to our center with typhoid and other diarrheal illnesses.  We treat those people also, but those are not counted in our cholera numbers.  This month, there have been 42 patients like this.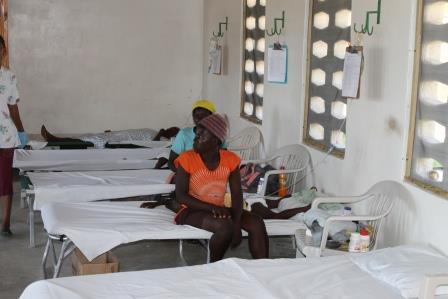 There was a 15 year old girl that died within 5 minutes of entering.  We got the IV in, but it was too late.  We have heard that there were 2 others that died on the way to the cholera treatment center.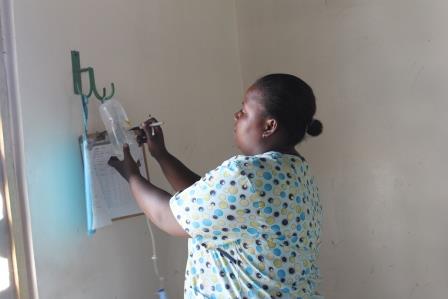 We are working with MSPP (Minister of Health), government hospitals & clinics, the National Lab, German Red Cross, French Red Cross, and Doctors Without Borders to coordinate care, education, prophylaxis for families, transfers, disinfecting houses, and distribution of aquatabs, soap, and other hygiene items to prevent the spread of the bacteria.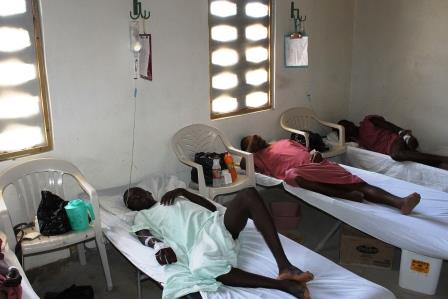 With your help we have treated 8266 patients.  Thank you for your support!  It is still needed and appreciated.