Babies, babies everywhere!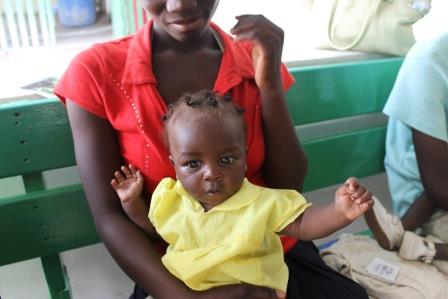 Ginette is praying for a patient.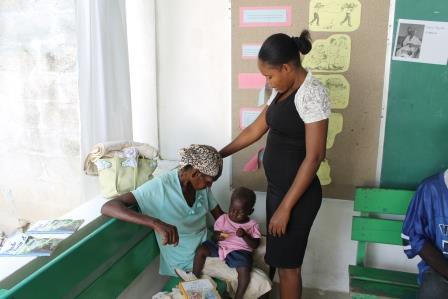 The government is giving out these posters for us to display for rabies precaution and treatment.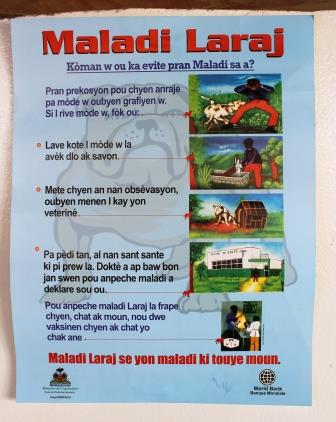 This child's arm circumference is in the green.  That means that they are considered a healthy size and not malnourished.  🙂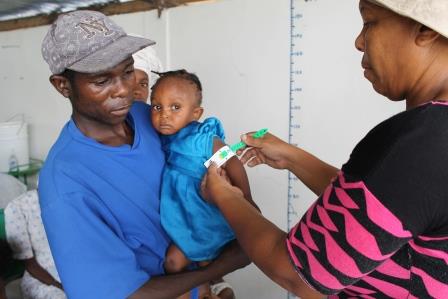 Parents waiting to be seen in the free outpatient feeding program.  These children are receiving Plumpy Nut (Medika Mamba) and Plumpy Sup (Medika Djam) to help them gain weight.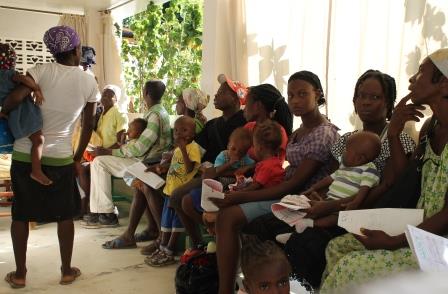 Mme Smith plays with a girl while she is waiting to be seen.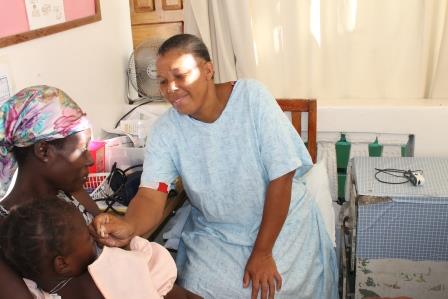 Carole is taking this baby girl's temperature and listening to her lungs to see if she has pneumonia.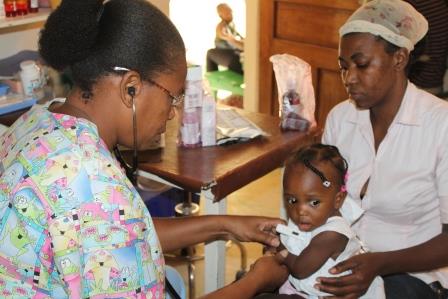 Getting ready for feeding program day.  Every sack must have 28 Plumpy Sup (Medika Djam) so the parents can give one per day until the next appointment in a month.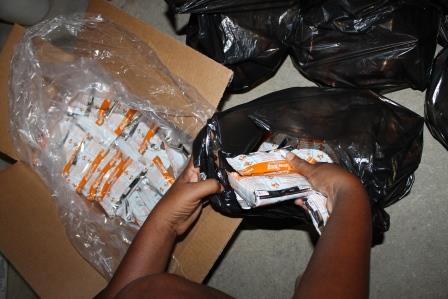 These twins qualify for the feeding program because they are underweight and will receive Ready-to-Use Therapeutic Food (RUTF).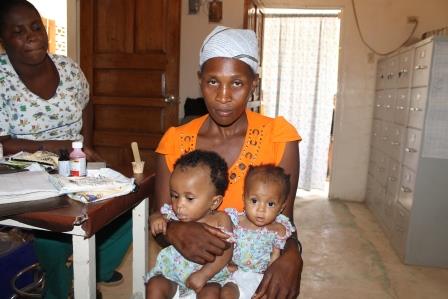 Magdala listens to this girl's heart.  BTW, Magdala will be having a baby this month!  🙂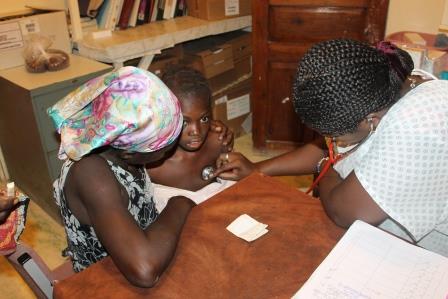 Every Friday, we take the charts of the patients that we saw that week and do chart review.

We track 76 conditions on this tally sheet.  It is added up at the end of the month to make the clinic report.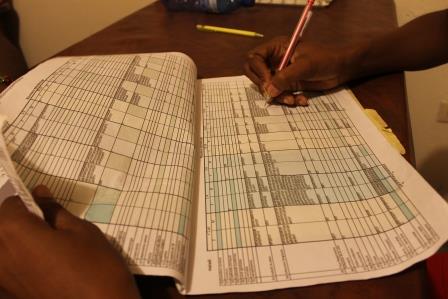 What do you think this boy is telling his grandma?