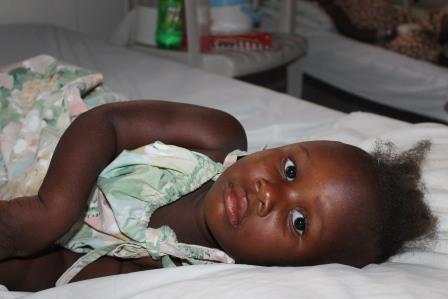 YES!  Unfortunately, there is and many people are still getting sick with the intestinal infection that causes severe dehydration, shock, and sometimes death.  Even though we are a month or so into the dry season, there is still a spike in cases throughout the West Department.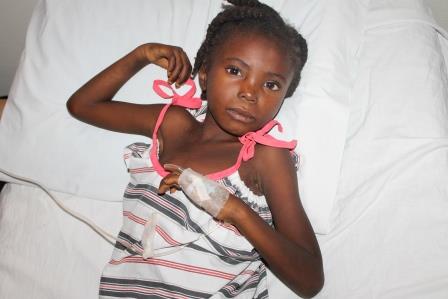 We've seen 8623 patients (8456 that tested positive or were suspected cases) since Nov 9, 2010.  There have been 21572 occupied beds (bed count is at 6pm) since then, bringing the average patient stay at 2.5 nights.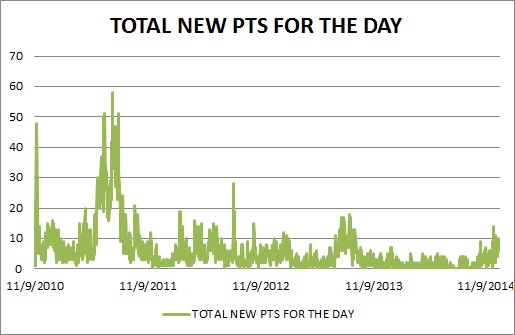 There have been 25 deaths (4 in 2014).  That is a 0.003% death rate, which is under the recommended 1%.  We have been able to hold burials for each of these patients in a way that protects the surrounding population, brings dignity to the person, and helps the family deal with their sudden loss.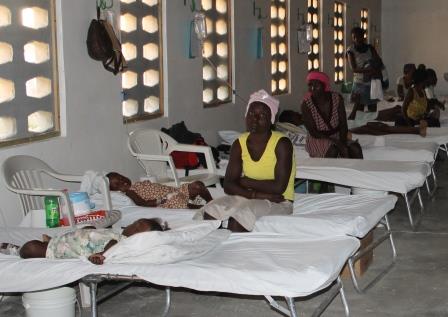 This month, 131 patients have been admitted.  We are averaging 6 new patients a day.  We average 17 inpatients each night.  The highest amount of patients that stayed the night this month was 30, which was the highest that we have had all year.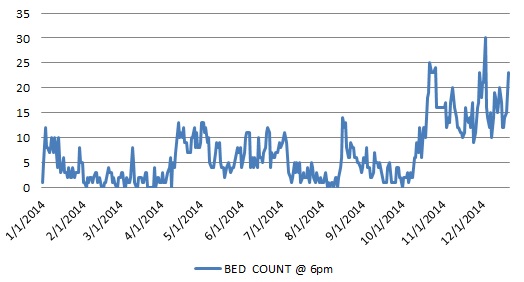 There is a nurse, 2-3 support/cleaning staff, a laundry washer, a supply runner (goes between the CTC and clinic), and a security man at the gate.  Current daily payroll is $92 per day (2 12-hr shift) for all employees.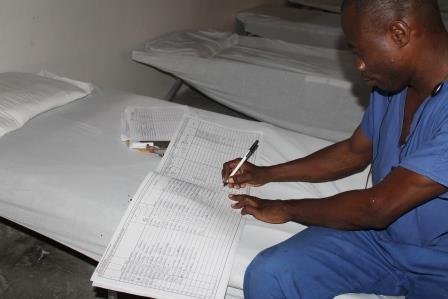 We continue to work with the Red Cross (Haitian, German, and French), the Haitian government, UN, UNOPS, WHO, Christian Aid Ministries, and Americares.  UNOPS have sprayed the houses of those patients that are testing positive in the villages with many cases.  They are doing distributions of hygiene items and aqua-tabs in these villages.  Also, they are doing education and encouraging strict hygiene practices.  The German Red Cross continues to have a community based system (since 2011) that is working for those in the mountains behind Arcahaie.  WHO, Christian Aid Ministries and Americares continue to help us with needed supplies like IV fluid, Pedialyte, ORS, bleach, soap, gloves, buckets, and more.  We send daily reports to several organizations via phone messages and email to ensure a quick response and accurate record keeping.  Our 6 RHFH health workers are covering the 4th section of Cabaret.  They each have a first aid station, disinfect homes of patients, and do education.
None of us can do this alone.  Together we are stronger to fight cholera.  We need you and appreciate all that you do to help us continue to serve the population from Titanyen to Montrouis and all the mountain villages behind.  Thank you for helping with funds, supplies, and prayer!!  Know that cholera is still here, people are still being infected, and we still need your help.
Consider a one-time donation of:
$50 to provide the monthly payroll of a cholera community health worker
or
$100 to provide life saving care for 3 cholera patients
or
$550 to build a latrine for 3 families
Go to the donation page, scroll down to "One-Time Donation" and donate using paypal -OR- mail a check made out to "RHFH" to RHFH, 5215 Endeavor Drive, Noblesville IN 46060.
THANK YOU!!