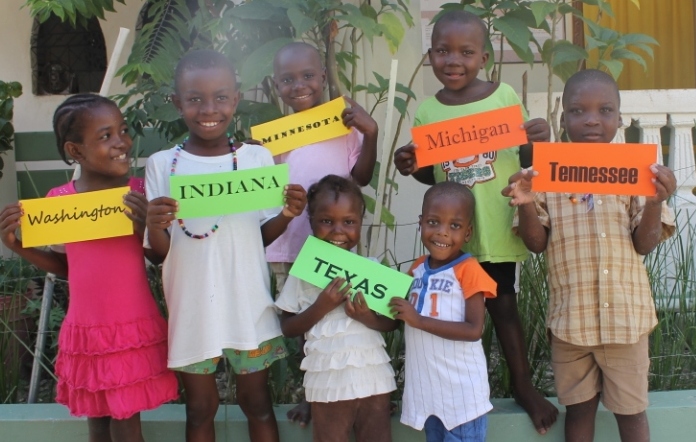 School is out!  Summer is here!  We want to relax and play a little game.
We need some freshening up and repairs around RHFH. There are 4 areas (6 buildings) where we provide services – clinic, ICU/guesthouse, rescue center, and cholera treatment center.  Each month, approximately 3000 people receive life-saving medical care, health education, spiritual counseling, and food distributions in these facilities.  If you have ever been here, you know that there is a lot going on in a little area.  With that many people, things are bound to get broken and dirty.  Fixing up the little things helps us keep our focus on the big picture of loving and caring for people in Jesus' name.
So, when do we start playing the game?  Patience….we're getting to that.
Did you know that there are 95 people working here at RHFH?  Each person uses supplies and talents to do a specific job in service to the population we serve.  Having things clean and in good working order help us all to do our jobs well and provide the best care possible.  Repairing the cholera center's locks on the gate will help keep staff and patients secure at night. The nannies need the water filter to be working to provide clean water to give the children drinks.  A clean and efficient kitchen will help the staff provide volunteer teams with meals.  The chaplain should have sturdy benches for the Bible classes to sit on during their lessons.  Fixing the water spigot will help staff get the water they need to keep the clinic bathrooms clean.  Repairing a broken plug will enable a nurse to use a machine to monitor an ill patient.
There are so many more examples, but I know you want to hear about……the GAME!
So, here's the deal.  We need about $4000 for repairs and maintenance for all of 2016.  For each dollar you donate, your state gets a point.  We'll keep track of the points and update you every other day as to what state has the leading score.  The last day for this game is June 30, so there's not much time.  The winning state will get bragging rights, pictures of cute kids celebrating your state's win, and your state's name, sport's team logo, or state flag posted near some of the projects completed.
You can make sure that a nurse has lighting to see to suture an accident victim.  You can provide shelving to organize and store food and supplies needed for the children in our inpatient care.  …AND…  You can donate and earn points for your state to win State Spirit Summer Fun!
You can use the paypal button below or send a check to RHFH, 15215 Endeavor Drive, Noblesville, IN 46060.  (As long as it's postmarked by June 30, it'll count.)
Ready.  Set.  Go!