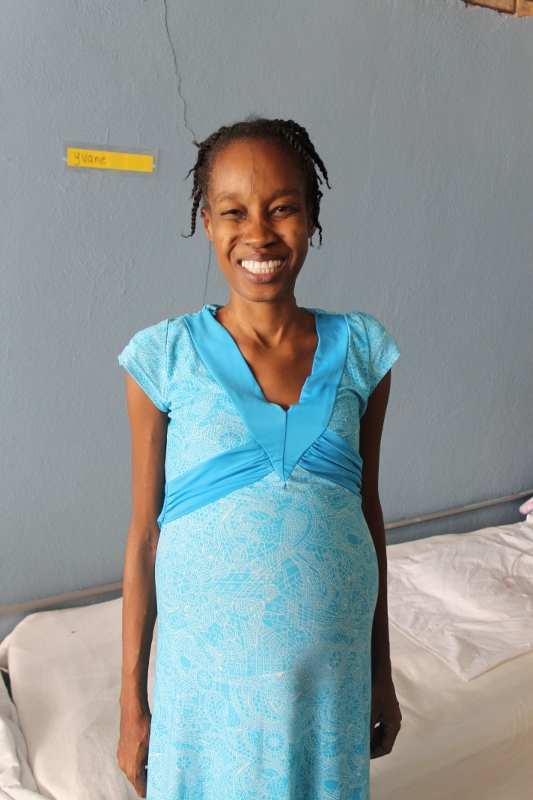 Within our inpatient care facility we have a very small section with 4 beds for adults.  Sometimes they will only be here for a few days and sometimes they stay for months or a few even years.  We never really know how long they will be here but welcome those in need with a place to rest their head and receive medical care that we can provide.  The most important thing we do while they are here is to develop a relationship with them and hopefully though that be able to show them the Jesus we know.  Over the years we have seen a huge need for hospice care here in Haiti.  Because most hospitals are always full and overflowing with sick patients, many will not give a bed for someone they know is going to die.  Many times the families have drained what little funds they have to seek care for these patients.  Most families are dealing with the overwhelming present needs of survival.  Just finding food and water each day to feed their family.  So from time to time we have those that just need a safe place to spend their remaining days on this earth.  Sometimes that is a few days and sometimes it is years, but for us it is one of the important parts of our work here and we count it a huge honor to be able to help them during this time in their lives.  We would like to share today a story about one of those patients. She is one of the sweetest, humble ladies I have met.  She never wants to cause any extra work for anyone and tells us thank you many times a day for the little help we can offer her.
Yvane first came to our clinic in Jan 2016.  She had been visiting some friends at a church away from her home for a prayer meeting.  Someone at the prayer meeting had been in our care last year.  She was brought in almost dead and recovered after several months.  She encouraged Yvane to come to our clinic to see if there was anything that we could do.  Her is a bit of her story (shared with permission).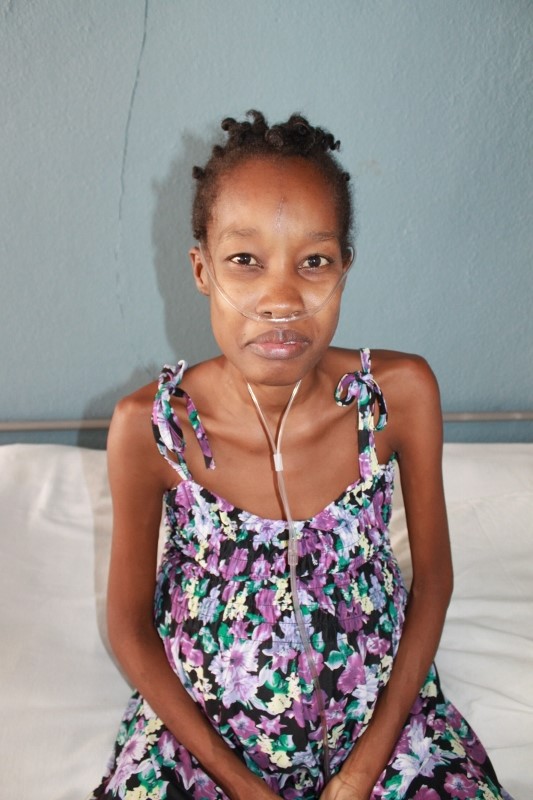 Before Yvane became sick she said she never liked to sit.  She always wanted to keep busy doing something.  Each week she traveled to Port-au-Prince to buy a big bundle of clothes.  She took the bundle back home and sorted the clothes and sold them.  She also bought peanuts and made peanut butter, and made homemade jelly.  These small jobs helped with the income in the home and keep her busy each week.  She had a happy childhood with good parents and siblings.  Her favorite food is white rice with sauce with spinach in it, and of course meat!  When I asked her her favorite kind she said any meat, she just loves meat.
Yvane has 5 brothers and 2 sisters.  She is 33 years old now.  She had lived with her parents her whole life.  Her papa died 3 years ago after a short illness.  Her mama cared for her for several years while she was sick and then she died suddenly last November.  She has one child that is a boy and is now 4 years old.  After her little boy was born she became ill.  She became swollen and it became difficult for her to walk and do much.  After going to several hospital and seeing many doctors everyone told her that it was her heart that was bad and heart surgery was not possible here in Haiti.  They prescribed medications for her.  She would take them when she had money to buy them and sometimes would get a little better.  Her business stopped when she got sick and she lost all her income.   At this time the father of the child, Yvane, her mother and the baby moved to a home together that was closer to a bigger town and not up a mountain where it was difficult for her to walk.  They lived this way for a few years. He did his best to make money but all of it seems to go towards her medications.  When her mama died he took their child and left.  She has not seen or heard from either of them since Nov 2015.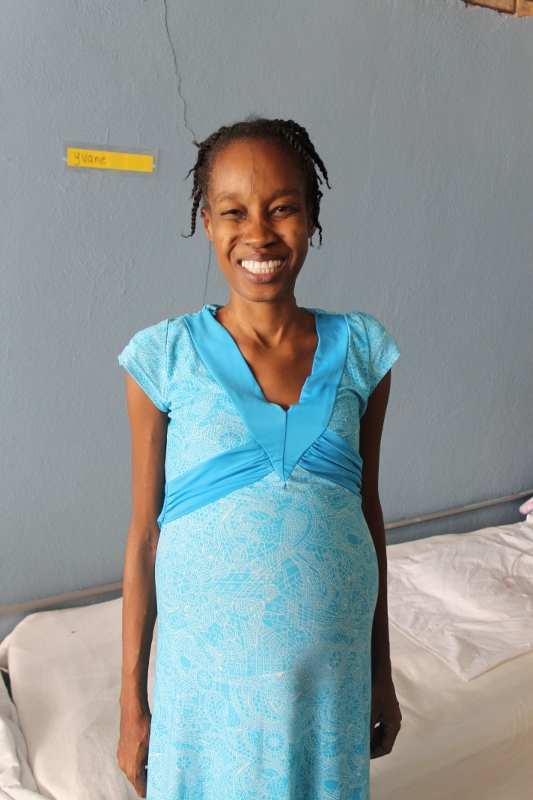 She said she will never forget her little boy and loves him dearly.  When she was sick he always wanted to help however he could.  He was very smart, she says.  Her son going to school was very important for her.  She would not buy her medications until his school bill was paid each month. She said he loved her as well.  She says she will never forget one day she had walked from the kitchen outside to sit inside on the bed.  She was out of breath and began to cough.  He was only three then but came to her side.  He told her she needed to get her legs up and lay on the bed and rest a bit.  She began to cry.  There was no one in the house but the two of them that day.  Her legs were so swollen and heavy and she was so weak that she did not have enough strength to lift them up on the bed.  She cried and cried that day thinking that she would not get to see her little boy grow into a man.  He came over and tried to lift her legs up onto the bed.  He could not.  He took off out the front door and she called for him but he kept going.  He was yelling for his neighbor to come help his mama. Many doctors have told her that she is going to die.  Her wish in life would be to see her son again.
She is taking medications that for now will prolong her life some.  She is on oxygen most of the time as well.  She is one of hundreds upon hundreds that are unable to find good health care within the country here.  We will continue to support her in every way that we can while she is here with us.  We will work to see if we can find her little boy and work with the papa to see if he will allow a visit for them.  Life is hard.  Life is not fair.  But Yvane is being a light to those around her.  She loves Jesus and knows the end, whenever that might be, will be with Him.
Will you join us in prayer for Yvane?