Older Entries »
April 10th, 2014
JULIEN
This is his 2nd time as an inpatient here at RHFH.  He currently is 3 1/2 years old and weighs 21 pounds.  He has a severe case of kwashiorkor.  The family of 6 lives in a 2 room home made of rocks, tin, and clay. They do not have running water at their home or a flush toilet, not even a outhouse.  There is one sibling that died when it was a newborn baby.  The parents are both farmers and grow corn and beans in their gardens.  The get their water from a source that is just about a 5 minute walk from their home.  Julien was started on the F-75 milk milk and then graduated to the medika mamba program.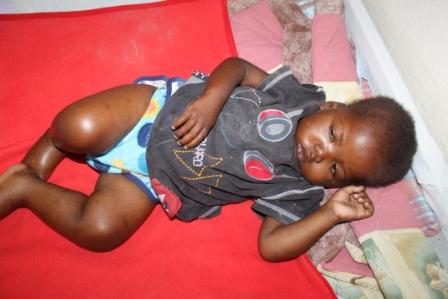 Older Entries »
April 9th, 2014
Who, What and Where is Real Hope?
by Nancy Wagner
"My hope is built on nothing less, than Jesus blood and righteousness; I dare not trust the sweetest frame, But wholly lean on Jesus' name.  On Christ, the solid Rock, I stand; All other ground is sinking sand."   "My Hope is Built on Nothing Less" By Edward Mote
The word "hope" is one of those words we often just fling around, isn't it?  "I hope you have a nice day."  "Hope to see you again soon."  "I sure hope you guys have fun."  But in Cazale, Haiti, hope is more than just a word, it is a rock that people cling to.  A future that could not have been dreamed of.  Jesus is our real hope and Jesus is also bringing real hope to everyone whose lives are touched by the ministry of Real Hope for Haiti.
I will never forget the tour of the clinic on which Lori took me on my first full day at RHFH this past February.  Having watched the online videos and looked at any and every photo I could find over the years as I fell in love with this amazing ministry, I thought I knew what to expect when I finally got to see it all in person.  But videos and photos aren't living, breathing, hurting and scared, human beings.  From the moment we walked through the clinic door, that's who I saw.  I know Lori showed me the exam rooms, office and record areas, the pharmacy, storage and supply areas and this all registered as amazingly well ordered and exceptionally efficient with very serious staff working hard in every room we passed through.  It was the sick little boy with the anxious mother, the elderly woman getting her dressing changed, the dad holding his squirming toddler, the pregnant young woman here for her prenatal check who captured my heart.  And it was there in the ObGyn room where Lori told me the story that alternately broke my heart and then pieced it back together again with her story of hope.
Lori told me that when her family first started their ministry in Cazale, they continuously saw babies who weren't named until they were three to five months old.  The reason was simple but so very tragic:  Babies in the Cazale area were at high risk of death until around the age of three months due to a variety of factors including infected belly buttons, insufficient breast milk and treatable illnesses like fever, pneumonia, and diarrhea with no resources with which to treat them.  Often, their mothers did not want to name them and become too attached lest they lose them as they had perhaps lost other children or expected to lose this one.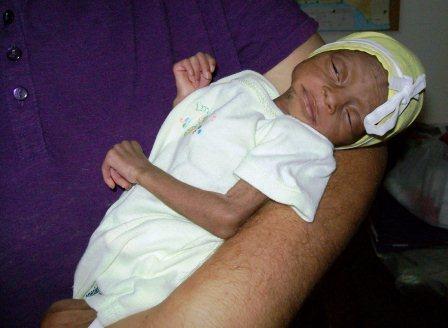 But hope had arrived with the Zachary family.  Slowly but surely pregnant women were educated about and given prenatal care and provided sterile supplies to be used when they gave birth at their homes.  The clinic became known as a place where people cared about the people of Cazale and could really do what must have seemed like miraculous healings.  Now, when newborns come in for their checkups they have names and their parents have hope for their futures.  Praise God and those whom He has equipped to be His hands and feet at Real Hope for Haiti.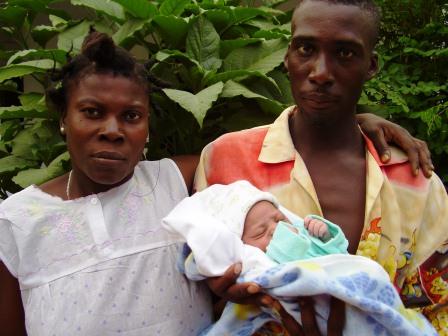 I would encourage you to be part of this life giving effort by putting together simple but life saving birthing kits which will go home with each pregnant mom.  Included in the kits are items like alcohol prep pads, umbilical cord tape, hand sanitizer, onesies and a few more vital supplies.  This is a perfect group project for a Bible study, service or young mom's group or just a group of friends who want to help.  For more information, click on this page.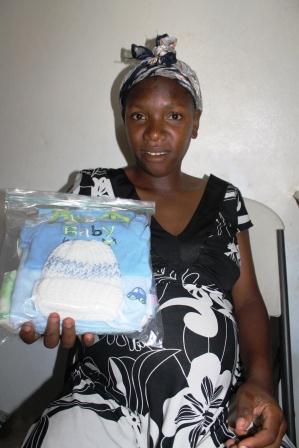 "For I know the plans I have for you," declares the Lord, "plans to prosper you and not to harm you, plans to give you hope and a future."  Jeremiah 29:11 (NIV)
Older Entries »
April 7th, 2014
This month we are focusing on raising funds for infant formula.  We appreciate each of you that have donated in the past for this need and those that have donated cans of formula stateside and still others that have hand carried cans of formula in for us here at RHFH.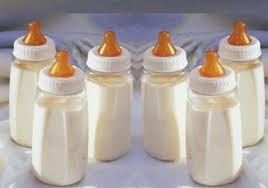 We have a small part of the Rescue Center that is for newborn babies that have had mothers that had died in child birth.  Their families are unable to care for them when they are small.  Most families are living in survival mood and work day to day to provide for themselves and the other children.  It is very difficult for the fathers to care for the little babies when they are so young and fragile.  We keep these babies with us until we along with the families feel that they are ready to take on the task of caring for them full time at home.  This is normally around 12 to 18 months of age. By this time we try to have them totally off of infant formula and eating food that they will eat when they return home.  Currently we have 17 babies that are on infant formula.  These numbers change from week to week but we average about 15 babies per month.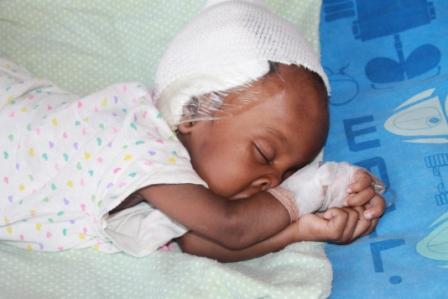 We in the past have been able to purchase smaller 400 gram containers.  The company is now only selling these larger containers that are 900 grams.  The container on the left is used for general use of most of the babies it cost $16.50 for one container.  We currently use 3 cans per day.  The "Soja" is a soy formula that we use for 2 babies at this time.  One container is $19.50 and we use 2 cans we per. 
We use this powdered milk below for snacks and  to prepare some of our foods.  Each can cost $25.00.  We are currently using 3 cans per week.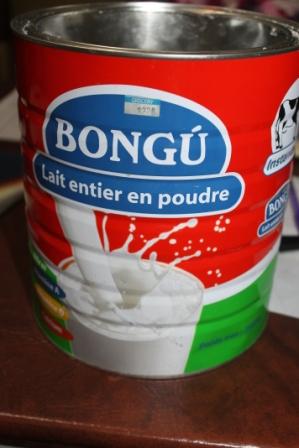 PER WEEK:
Infant formula- $49.50 per day x 7 days=$346.50 per week
Soy formula-19.50 x 2 cans per week=$39.00 per week
Bongu powdered milk- $25.00 x 3 cans= $75.00 per week
TOTAL COST PER WEEK=$460.50 for ICU and Rescue Center
We also have several baby on our outpatient program that receive infant formula.  Theses families have a family member that is willing to provide full time care for the child, but are unable to purchase formula. We currently average 4 cans per week for our outpatients.
TOTAL COST PER WEEK=$16.50 x 3 cans=$49.50 per week for outpatient care
Would you consider donating towards this current need we have at RHFH?
Some suggestion:
A gift to cover 1 can of infant formula-$16.50
A gift to cover special needs formula for 2 children for 1 week-$39.00
A gift to cover general formula cost for 1 day-$49.50
A gift to cover outpatient formula for 1 week-$49.50
A gift to cover the cost of milk for 1 week for inpatients=$460.50
These are just suggestions and we would be so thankful for any gift made towards this need.  If you would like to donate through our home office you can send a check to Real Hope for Haiti/15215 Endeavor Drive/Noblesville, IN 46060, please include a note or memo letting us know it is for "infant formula"
Please use the paypal button below to make a donation as well.  We will keep you updated throughout the month as to the progress of this special need.  If you have questions or have formula stateside to donate please contact us at info@realhopeforhaiti.org.  Thank you so much!!!
Older Entries »
April 3rd, 2014
Remembering those special patients that have gone onto heaven.  You are not forgotten and hold a special place in so many of our hearts.  Until we meet again…..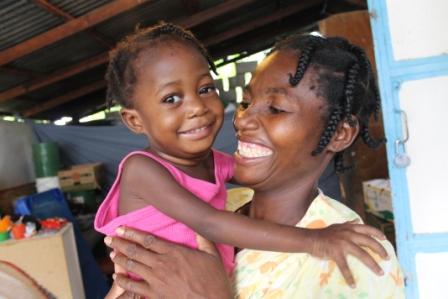 Older Entries »
April 1st, 2014
Every day, 800 women in the world die from pregnancy and childbirth related complications. Eight percent of maternal deaths are caused by sepsis (infection).  WHO says that almost 3 million babies who die each year can be saved with low-tech, low-cost care.
Older Entries »