Older Entries »
July 29th, 2014
"Children are great imitators. So give them something great to imitate." Anonumous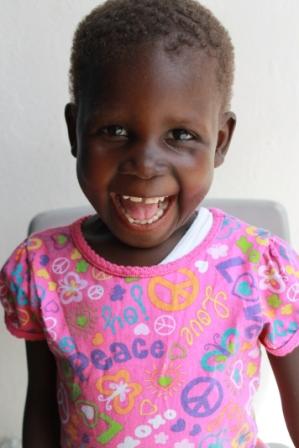 "The soul is healed by being with children. English Proverb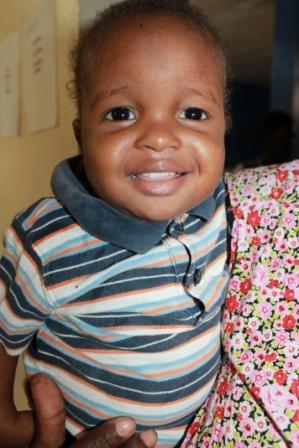 "There can be no keener revelation of a society's soul than the way in which it treats its children." Nelson Mandela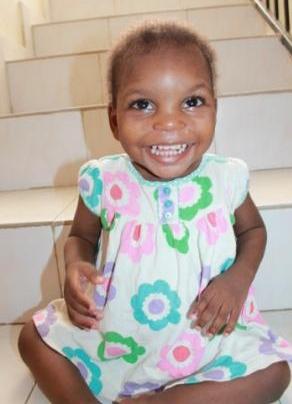 "If I could relive my life, I would devote my entire ministry to reaching children for God!" Dwight Moody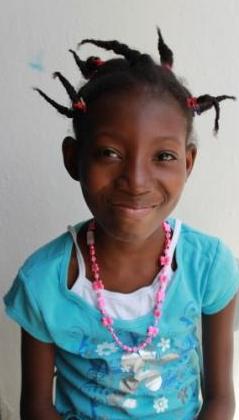 "Hugs can do great amounts of good, especially for children." Princess Diana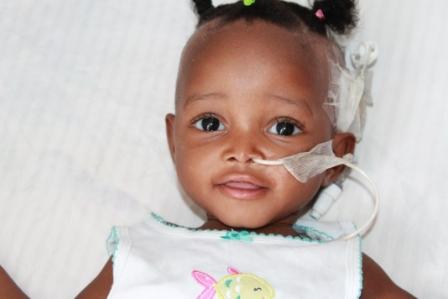 "A person's a person, no matter how small." Dr. Seuss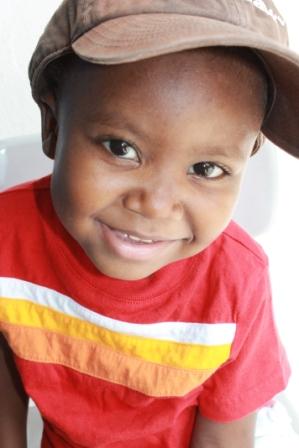 "The hunger for love is much more difficult to remove than the hunger for bread." Mother Teresa
Older Entries »
July 28th, 2014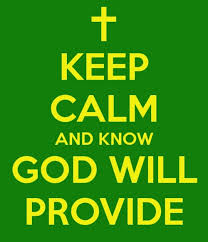 Though this phrase is easy to understand, it is difficult to live out in our lives sometimes.  Life's rush causes a push and pull that leaves us exhausted and longing for a few quiet minutes to regroup our thoughts.  Every day overwhelming needs surround us.  Some people need finances to pay bills.  Others need a listening ear and wise advice for a personal problem.  Some need time to run all the errands, do chores/housekeeping, and take care of all their responsibilities.  Many of us need energy and strength to do all the activities for us and our families.  The needs are endless and stressful.  It's easy to focus on the crisis situation in front of us, but it will only send us down into a pit of despair that is hard to escape.
When we feel ourselves tumbling into this vortex, let's back up and take a minute to gather perspective.  No matter what the need or problem, we have a God that is more than able to provide for us.  He has promised this and He doesn't go back on His promises.
When all we want to do is pull our hair out and scream, let's silent our souls and pray.  As we seek God and His view on the situation, our hearts can be calmed by the reassurance that He is in control of our lives and the universe.  We should humbly present our needs and ask for His intervention.  But seek first the kingdom of God and his righteousness, and all these things will be added to you.  Matthew 6:33
God will provide in our time of need.  His storehouses are abundant.  His knowledge is vast.  His plan is perfect.  He looks after His children and supplies their needs.  And my God will supply every need of yours according to his riches in glory in Christ Jesus.  Philippians 4:19
Some times we may not see the need met immediately, but we must have faith that He knows all.  He knows the perfect time to meet our need and won't do it a minute sooner or later.  God's timetable doesn't always look like ours, but His is flawless.  The Lord is not slow to fulfill his promise as some count slowness, but is patient toward you, not wishing that any should perish, but that all should reach repentance.  2 Peter 3:9
Once we see how God provides for us, we need to thank Him and acknowledge His greatness.  Answered prayers build a trust with our Savior like nothing else can.  It is amazing to see how the Creator of the Universe cares so much for His children.  He always has a special way and special timing that convinces us that it could only be our Father God.  His marvelous ways are too great for our understanding.  When we see how He miraculously provides time after time in the midst of despair and hopelessness, we can easily trust that He is working all things out for good.  Our trust in Him grows into an unshakable faith.  The faith that God provides will help us in future storms and obstacles of life.  The Lord is my rock and my fortress and my deliverer, my God, my rock, in whom I take refuge, my shield, and the horn of my salvation, my stronghold.  Psalm 18:2
We have seen God provide antibiotics to treat infections when we had none on the shelves.  We've witnessed a truckload of infant formula delivered to us when we only a one day supply left.  He's provided random visitors stopping by with suitcases of cloth diapers and clothes when we had next to nothing.  We have had the energy and strength to provide care for months at a time with only 2-3 hrs sleep each night.  We have seen doctors and hospitals give up on sick children and send them home to die only to see God heal and restore them.  There have been people that felt an urge to pray for us and later we find out that it was at critical time when we really needed it.  In the 20 years that we've been in Haiti, God has never left us hanging.  He has always, always, always provided the perfect thing at the perfect time.  The fuel that we have right now won't be enough to run the generators for electricity for another week.  The infant formula will be out in 15 days.  Most of the staff have lingering joint pain from chikungunya and are moving slow.  Our dear friend and her baby (born 2 months early) are fighting for their lives in a Port-au-Prince hospital.  We don't know what this week will hold, but we do know one thing — God is with us and He will provide in beautiful, miraculous ways to show us that He loves us and He's in control.
God will provide.  He'll never let us down.
Older Entries »
July 26th, 2014
We had a team of volunteers from MN here recently.   They were a huge help with all the children in the ICU and RC.  They did a vacation Bible school with the children, played lots of games and loved on many kids while they were here.  They also helped in the clinic and were able to teach  many of those needed PT therapy different exercises to help them.
We also had team from Canada that has been visiting for a few years now.  They also did some vacation Bible school with the kids, played soccer and spend lots of one on one time with many of the really sick kids.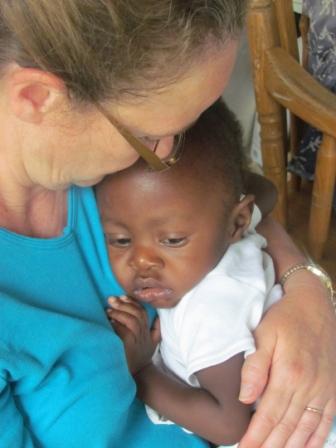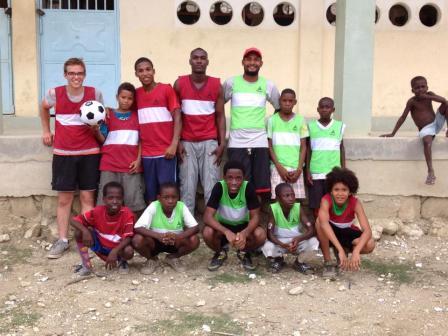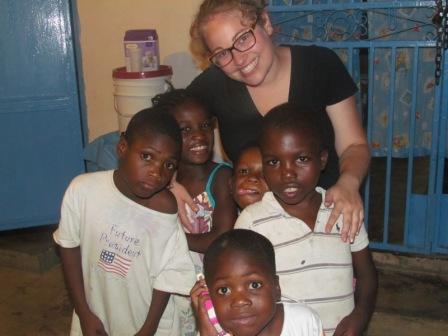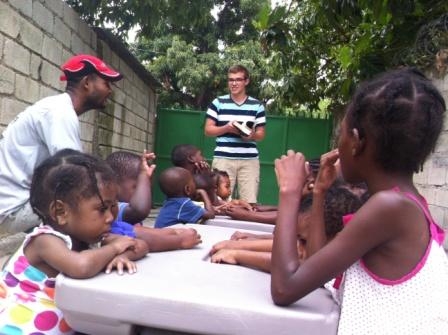 Interested in visiting RHFH?  You can check out this page or write to volunteer@realhopeforhaiti.org
Older Entries »
Older Entries »
July 23rd, 2014
This is a letter written by Gretchen on March 16, 1996.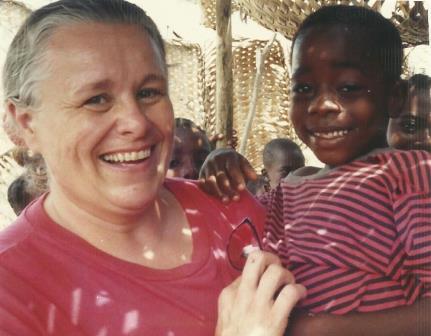 As we work and minister here in Haiti we think of our friends and supporters – our brothers and sisters in Christ.  You are honored, highly valued, esteemed, loved, and cherished.  You are very dear to us.  The last few weeks we have faced many difficulties and frustrations.  Although miles separate us, our hearts are bound together with one goal – to share the LOVE of JESUS with everyone we come in contact.  We could not continue without your prayers and support.  We consider it a privilege to be able to minister here in Haiti.  We hope you feel privileged to be a part of what God is doing.  God is so good and His blessings are so real and abundant.  When you give with a cheerful heart, we know God will bless you abundantly.
The footnote in my study Bible on James 1:24 says that , "We can't really know the depth of our character until we see how we react under pressure.  It is easy to be know to others when everything is going well,but can we still be kind when others are treating us unfairly?  God wants to make us mature and complete, not keep us from all pain.  Instead of complaining about our struggles, we shuld see them as opportunities for growth.  Thank God for promising to be with you in rough times."
I don't know about you, but this encourages us.  Everything is a test, we haven't got a very good grade some days, but we must continue the good fight of faith and when knocked down, get bak up and get back in the race.  Ephesians 5:20 says, " Give thanks always in all things."  The devil gives us many excuses and difficulties to discourage us to give up, but something rises up in me and says, "NO!  I will not give up.  I can do all things through Christ Jesus who strengthens me.  Amen!"  The devil is a liar and greater is He that  is in me than he that is in the world.  As you pray and support us.  You are ministering with us and also ministering to us.  Hallelujah!  Thank you for encouraging us and cheering us on as we run the race.  We can never express in words how much we apprecaite your obedience and faithfulness.  You are making heavenly deposits that won't decay way, but last eternally.  May God richly bless you.  We love you so much.
To God Be ALL the Glory,



Older Entries »